AlphaFold: Downstream Processing
​First ensure your protein sequence (single chain only) is uploaded to ISPyB. See registering a protein for details. This should be done as early as possible, ideally prior to shipment.

AlphaFold will be run on that sequence, and if successful the results will be seen as PDB files associated to the protein: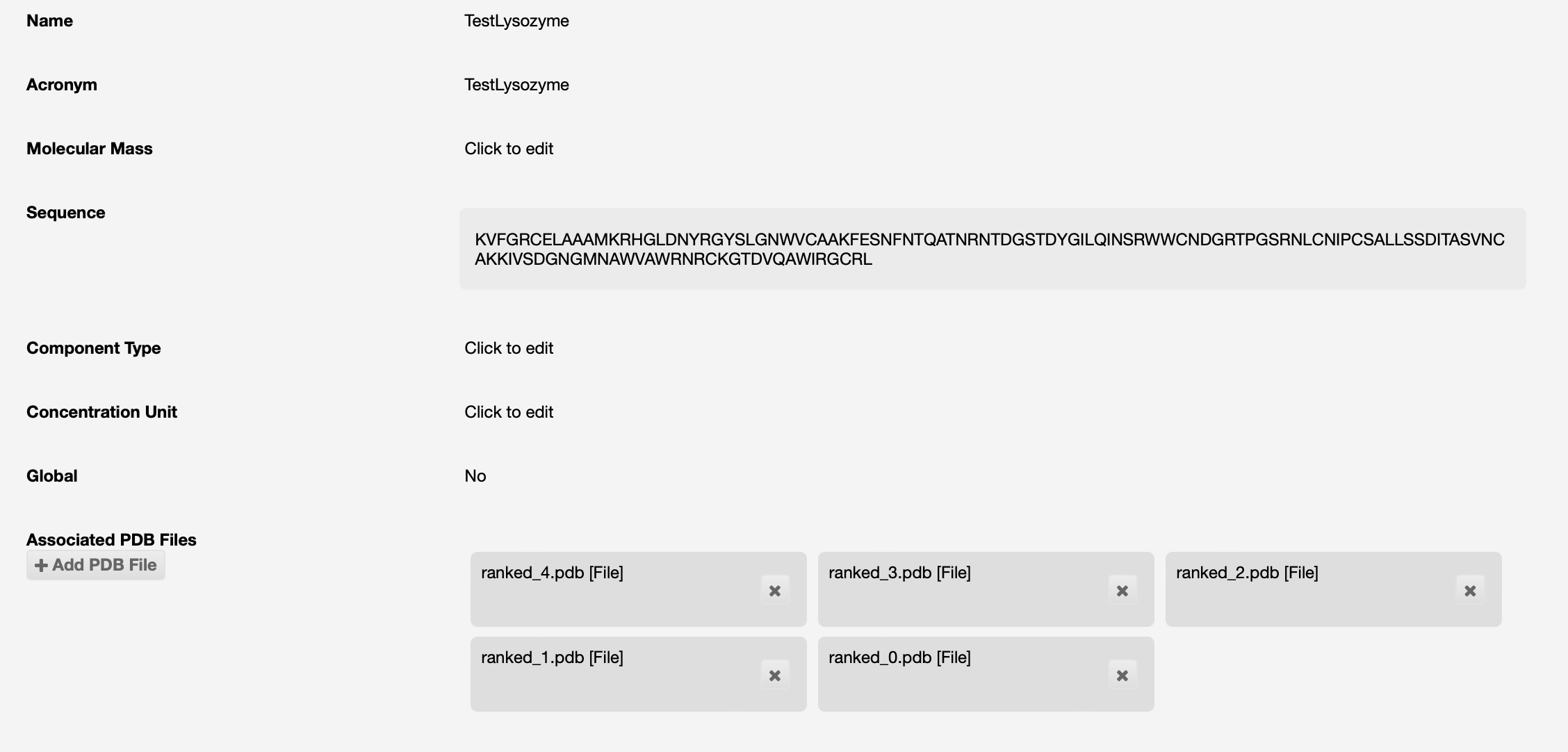 If you have a protein model that you expect to be a good source for molecular replacement, this should also be uploaded into ISPyB. These could be from the AlphaFold/EBI database, a RoseTTA fold model, or your own PDB structures.
After collecting your data the downstream processing can then be seen in DIMPLE and MrBUMP runs as seen on the collection window.


The results from DIMPLE using PDB models in ISPyB: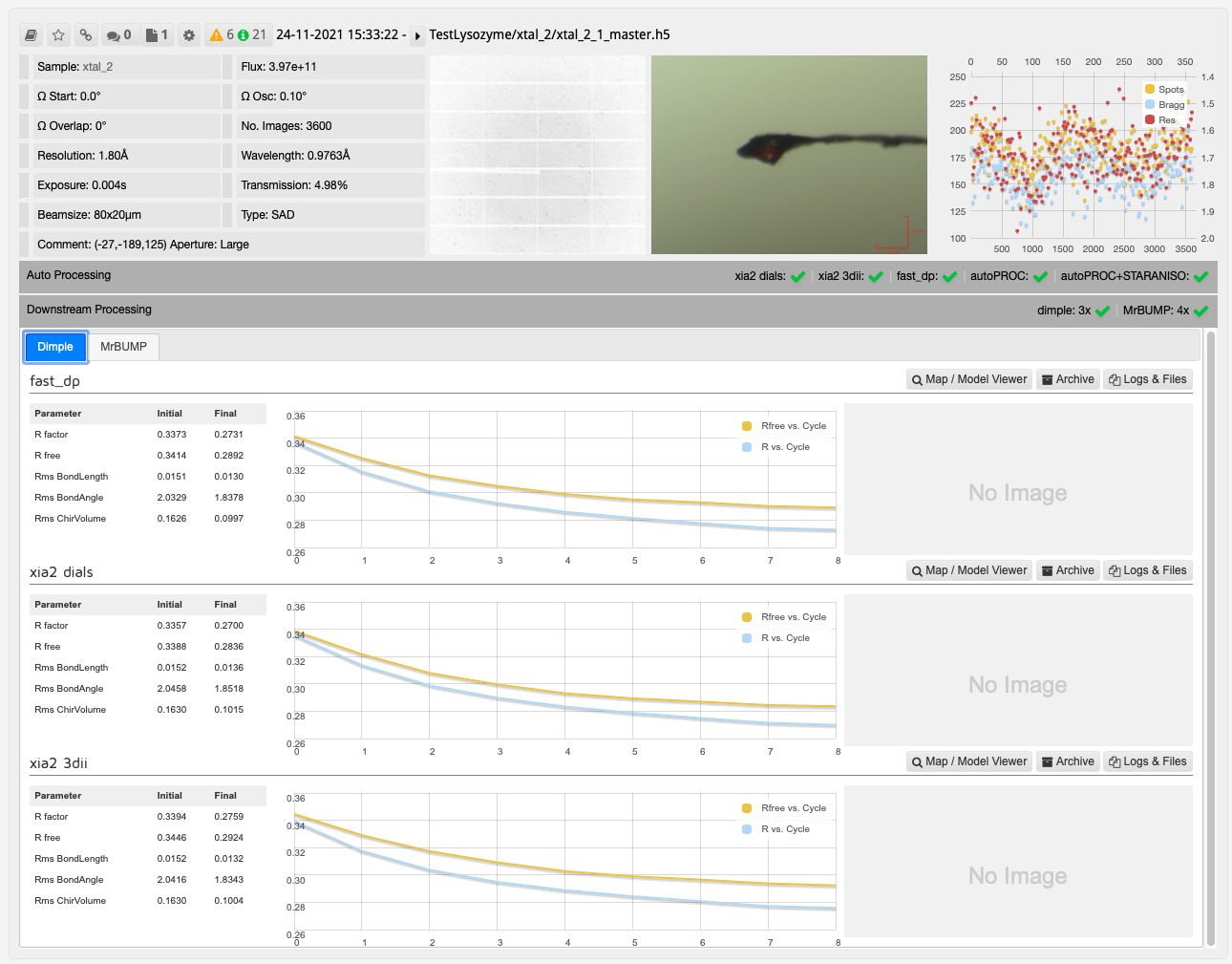 In this case, one run of MrBUMP with data processed with DIALS uses PDB files sourced from the protein databank following a sequence homology search, and the other uses any user provided PDB files and the AlphaFold models generated from the provided sequence. From here you can decide which has given the best overall results: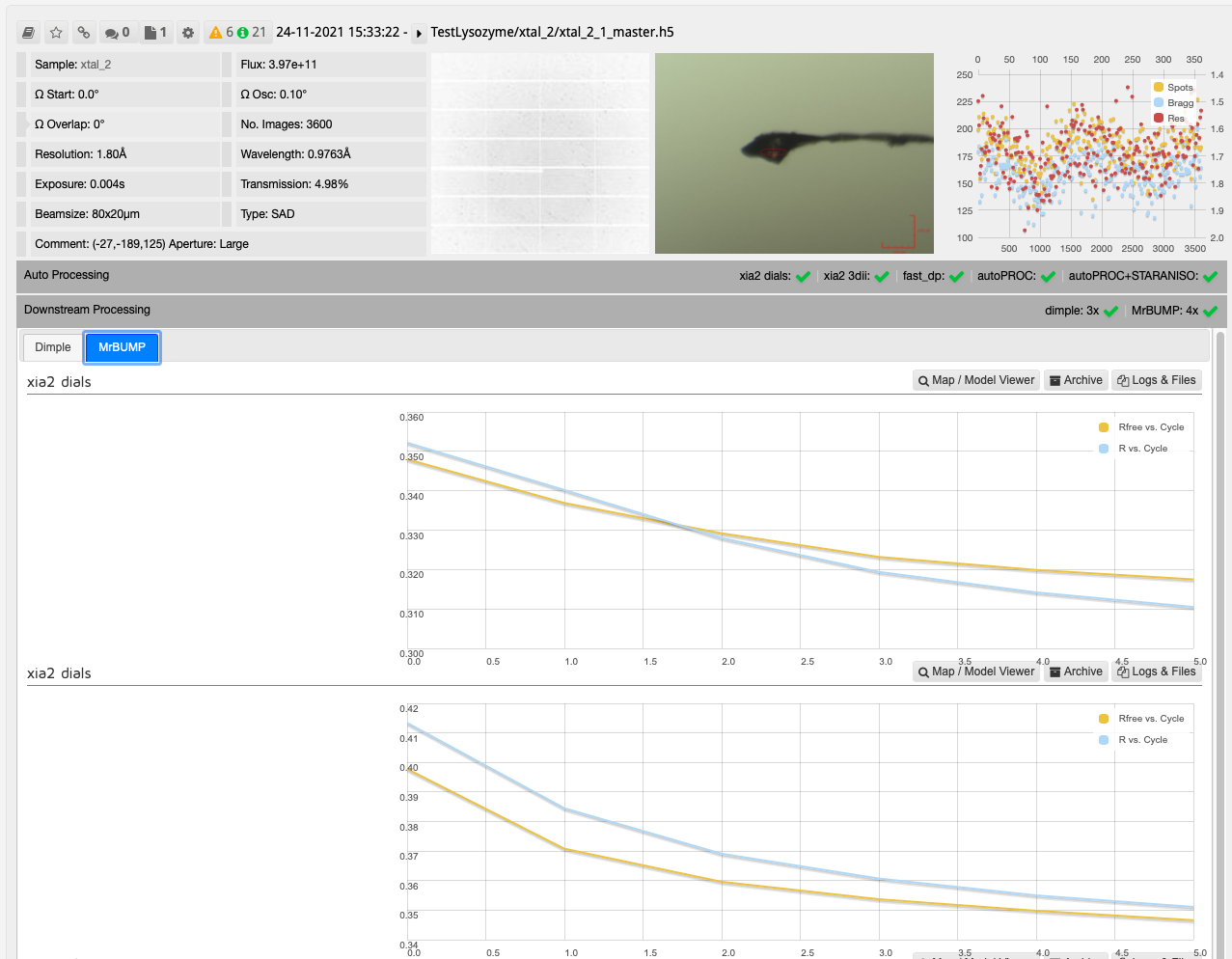 As with other downstream processing, models and maps can be viewed in UglyMol and results downloaded using the Logs & Files button: