Synchrotron Services for Industrial Scientists
Welcome to the Industrial Liaison Office. We are a group of specialist scientists with a diverse range of expertise, all dedicated to supporting scientists and researchers from a variety of industries access the facilities here at Diamond. The team has an assorted range of backgrounds and each member is a specialist in a different technique. We are therefore able to provide a multi-disciplinary approach to solving research and development problems.
To find out more about how we can help with your project, please select from the following options:
Alternatively you can search by the technique you are interested in, the industry sector you are from or simply find out more about the service we can offer by clicking one of the links below.
The Problem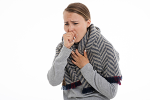 The World Health Organization estimates that worldwide, annual influenza epidemics result in about 3-5 million cases of severe illness and about 250,000 to 500,000 deaths. Influenza A viruses are the most common cause of seasonal flu in humans and represent a significant risk to public health.

When the influenza virus infects a host cell, it starts to make copies of itself as the disease spreads. The protein driving this behaviour is the viral RNA polymerase which replicates the viral RNA genome and makes RNA templates for protein synthesis. In order to understand how this process works, you need to work out the structure of the RNA polymerase at the atomic level.
Read more...
The Problem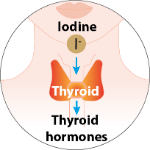 The thyroid is a gland located in our neck which produces iodinated hormones essential for metabolism and growth, namely thyroid hormones (TH).

An imbalance in thyroid hormone production may lead to a range of disorders including cardiovascular, foetal development, and psychiatric problems, which affect more than 5% of the population worldwide, with increasing incidence. Most commonly, people suffer from an under-active thyroid (hypothyroidism) or less frequently, an over-active thyroid (hyperthyroidism). These conditions are often related to thyroid auto-immunity and cancer.
Read more...
The Problem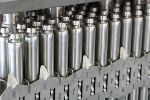 To be fully effective, the cladding encapsulating nuclear fuel
must be highly resistant to radiation damage, be relatively
transparent to thermal neutrons, have effective corrosion
resistance and good mechanical properties. Zirconium alloys are well suited to these needs and have therefore to date been the most favoured material for fuel cladding. Commonly used alloys such as Zircaloy-2, Zircaloy-4, M5TM and ZIRLOTM also include small amounts of iron which has been shown to increase corrosion resistance.
Read more...
The Problem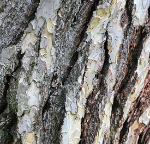 With 27% of global energy consumption occurring in the residential sector, harvesting and storing thermal energy is increasingly important.
A promising technology is based on phase-change materials (PCMs) that absorb or release large amounts of heat when they change state, e.g. from solid to liquid.

PCMs incorporated into building materials could remove excess heat during the day and release it at night, with minimum carbon emissions. One approach in stabilising PCMs for use is nanoscale confinement in core-shell structures.
Read more...