For each autoprocessing pipeline the files generated are accesible via synchweb, under the logs and files button.


Which opens a menu showing the possible logs and files that can be downloaded or viewed.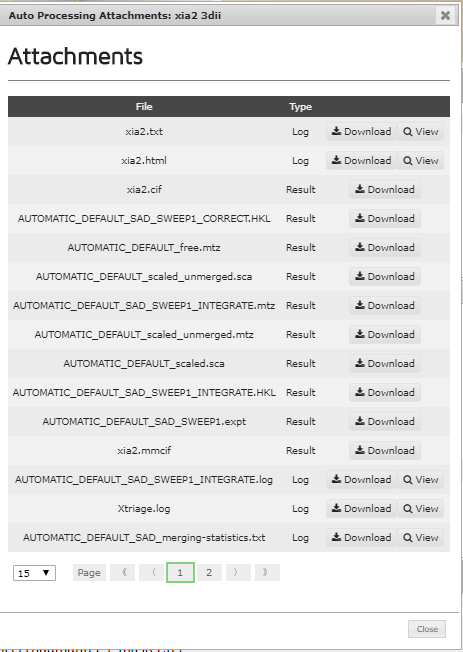 Items with a view button can be viewed ina modal window on the webpage. HTML files may contain graphs and logs. JSON file are typically graphs, and .txt or .log files are plain text: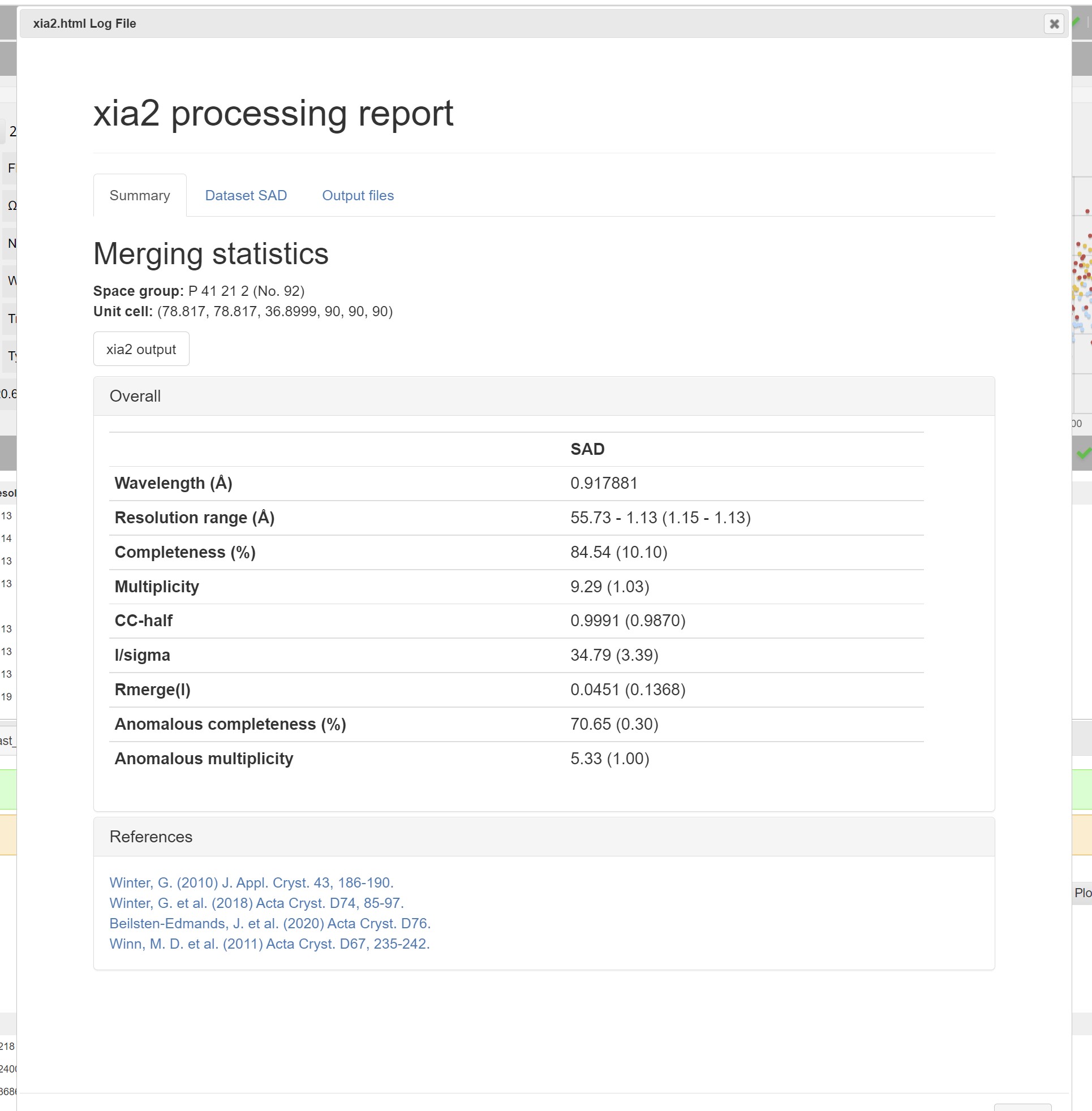 This contains only a subset of the most used files generated from the pipeline. If this is insufficent then you will need to find the path to the data on disk. This will be related to the path found for the raw data which can be seen on ISPyB by clicking the triangle icon on a dataset:





The end of the path would need to changed such that the .../<visit>/processed/<protein>/<sample_name>/<dataset_name>/<processing-pipeline>/
Normally such processing is kept for a long time on disk, unlike the much larger raw images.

The archive button, dowloads a zipped directory of files related to that processing.



If you are missing acess to files you expect to find, please contact mx-usersupport@diamond.ac.uk in the first instance who can redirect you appropriately.