Before assigning containers you first need to have created a shipment and registered your samples.

Normally for remote beamtime, your local contact will assign your pucks. Follow the below steps if loading yourself, and to check the correct assignment has been made.

You will need the puck position locations ready for the next step.
First select the "Assign Containers" page from the proposal menu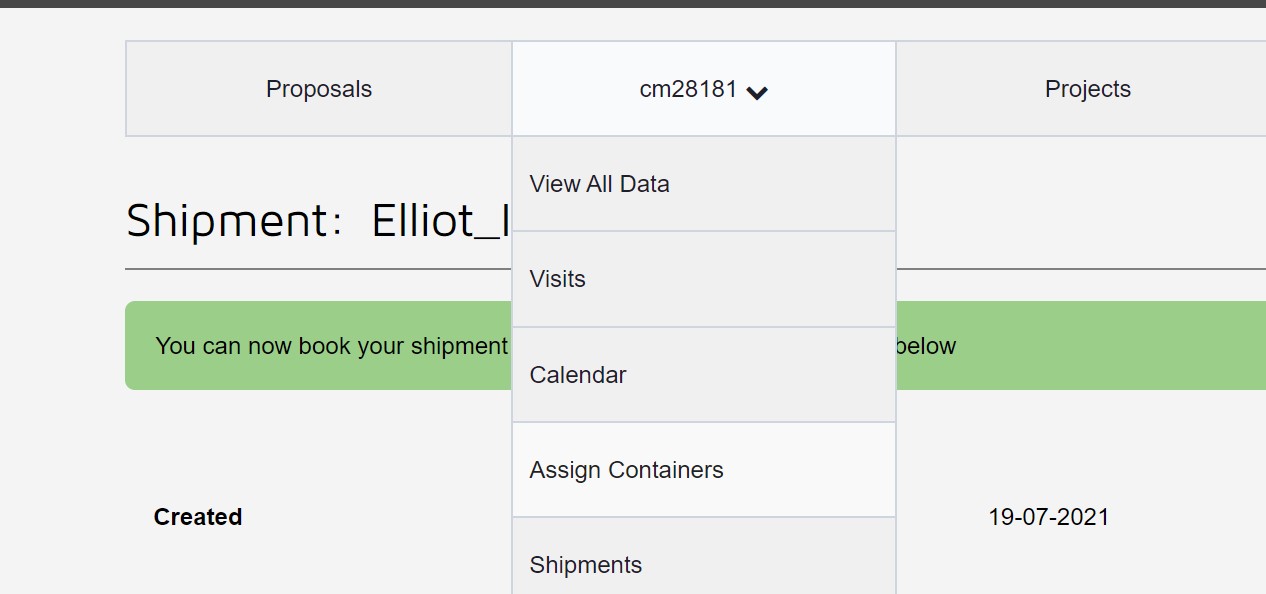 Then you need to select the visit for which you want to assign containers

You will then be presented with the sample changer for the beamline for the selected visit along with all of your dewars and their associated containers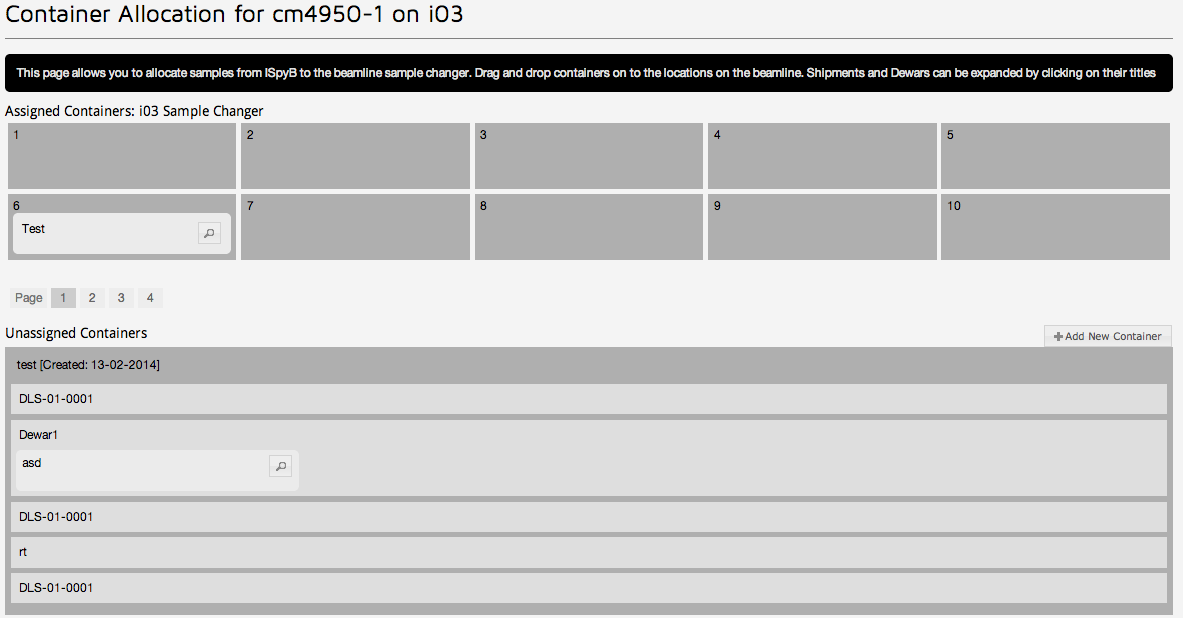 Containers can easily be assigned to sample changer positions by simply dragging the container to a position on the sample changer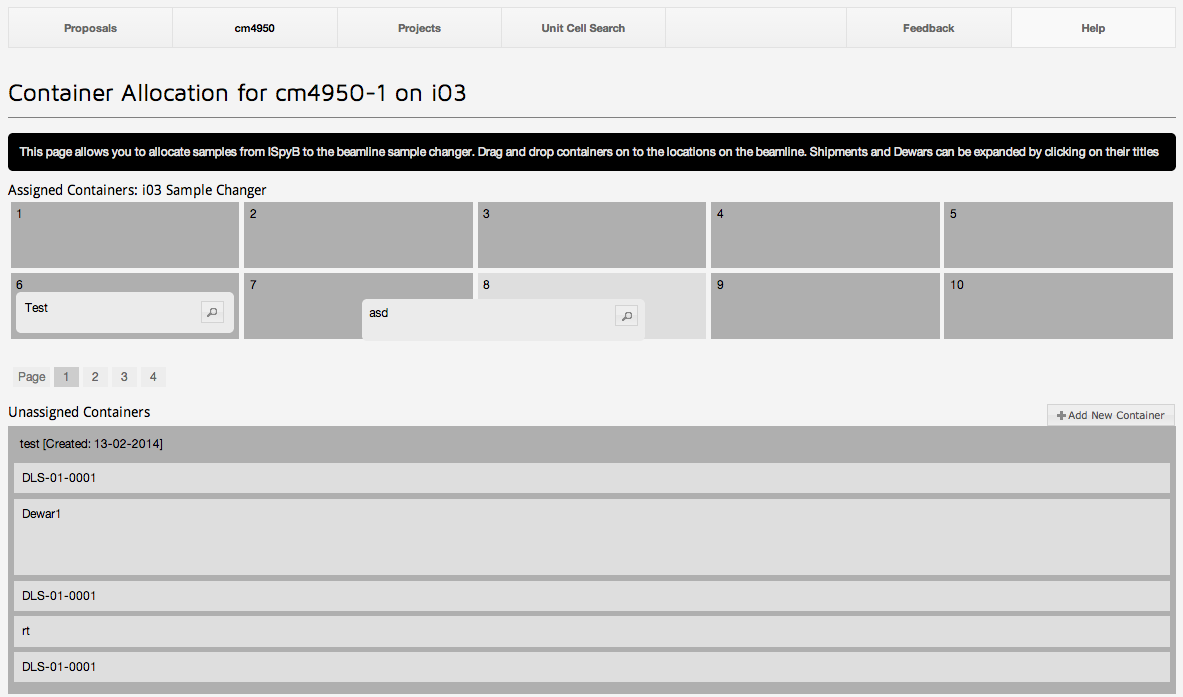 You will then be asked to confirm the assignment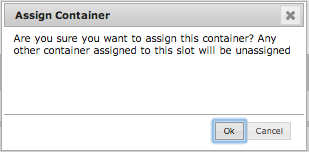 The container is then assigned to the position in the sample changer, and the dewar is marked as active. This is shown by the green background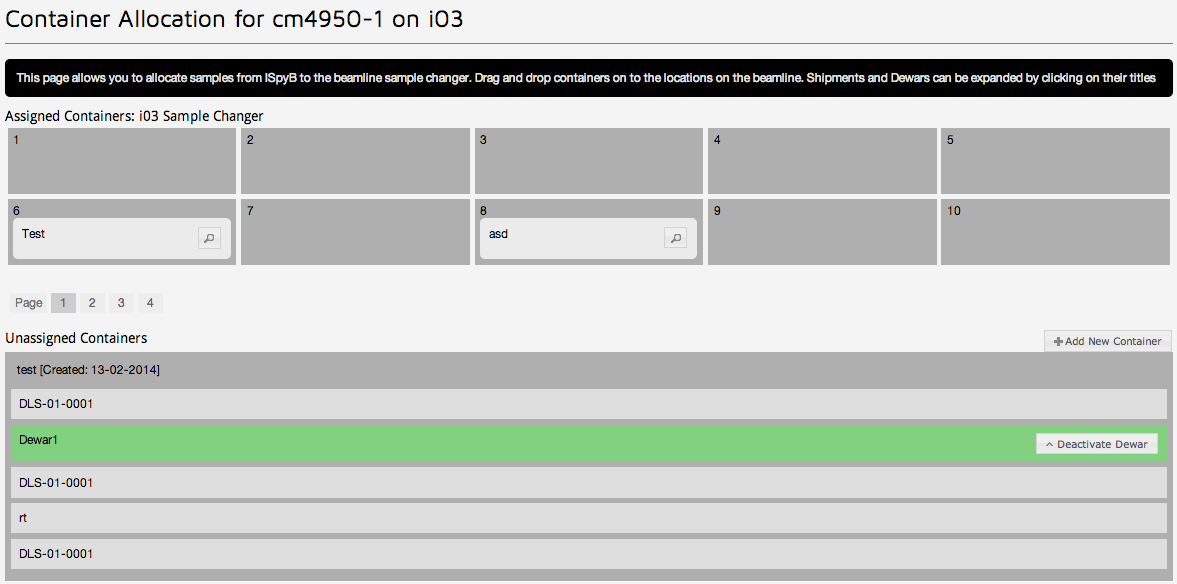 Finally the data in GDA needs to be refreshed. Click "Refresh" in the GDA client and your assignments from ISPyB2 should be pulled into the GDA client