Registering Samples in Container
To register samples, it is first necessary to create a new shipment, and detail information on all proteins.
Once a Shipment has been created click the "Add Container" button on a dewar in the shipment

This will take you to the register container page. Here you can register samples for this puck.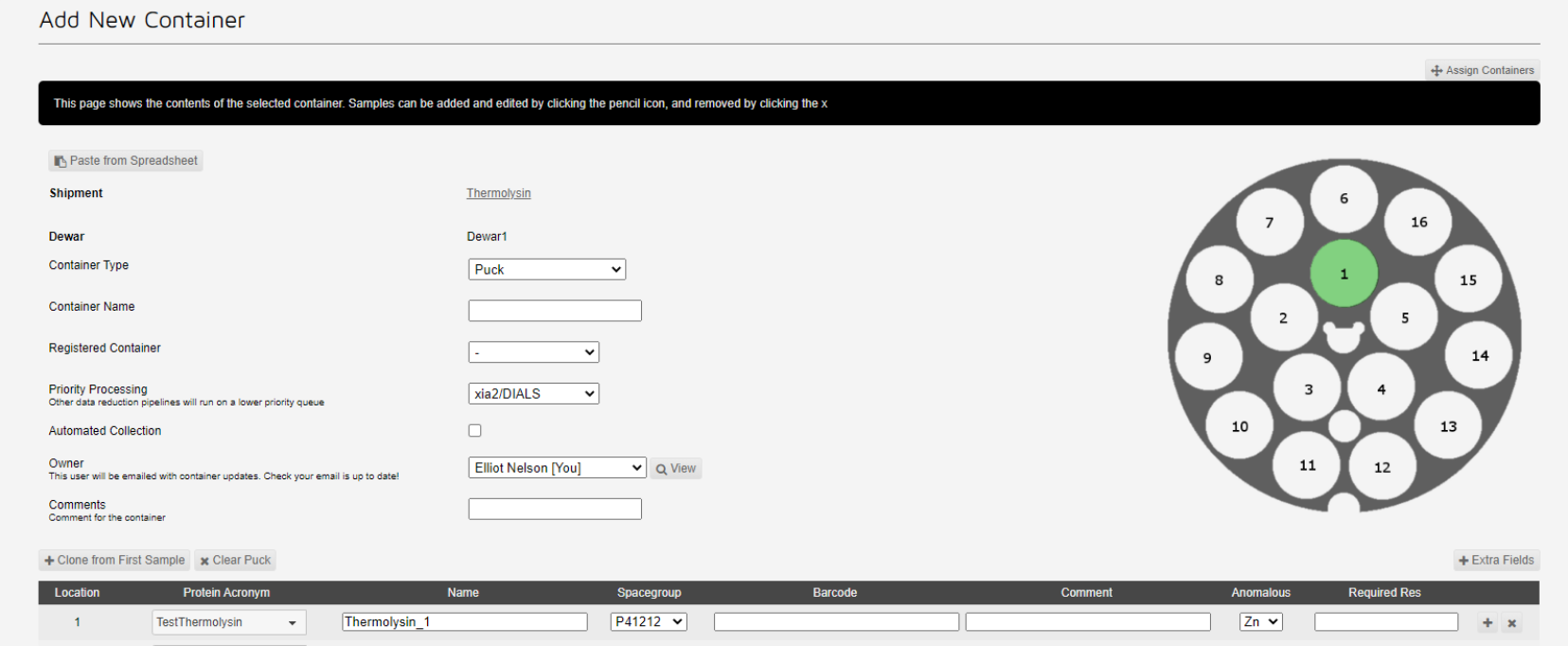 Firstly you need to select the puck from the drop down at Registered Container.
After that each sample needs to be given a protein acronym and sample name as a minimum.
Barcode and spacegroup can also be specified if needed.
Automated collection should be selected if Unattended Data Collection is to be carried out.
Priority Processing: This defines which autoprocessing pipeline is given the highest priority. Lower priority taks will be run on a lower priority queue, and will usually take longer to complete.

Availiable pipelines are:

XIA2/DIALS
XIA2/XDS
Autoproc

The owner of the puck will get updates about the samples within that puck, this can be selected from the list of contacts availiable on UAS.
When a protein acronym and sample name has been specified ISPyB considers the sample to be valid and shows this as a green circle in the puck graphic. You can navigate to a particular sample position by clicking on the puck graphic.
Finally to save your new puck click "Add Container" at the bottom of the page
Cloning Samples in the Puck
Samples can be cloned from the first line of the table using the Clone from first sample button: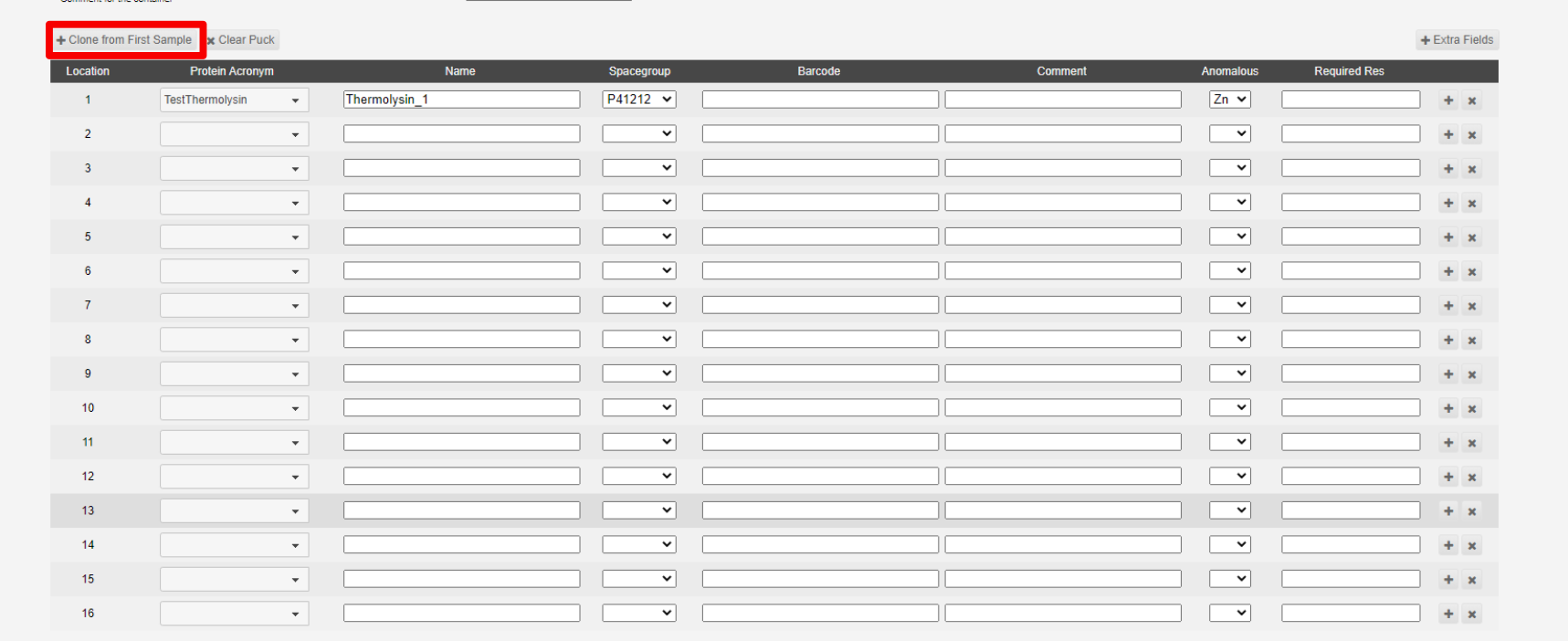 This will populate all spaces in the puck: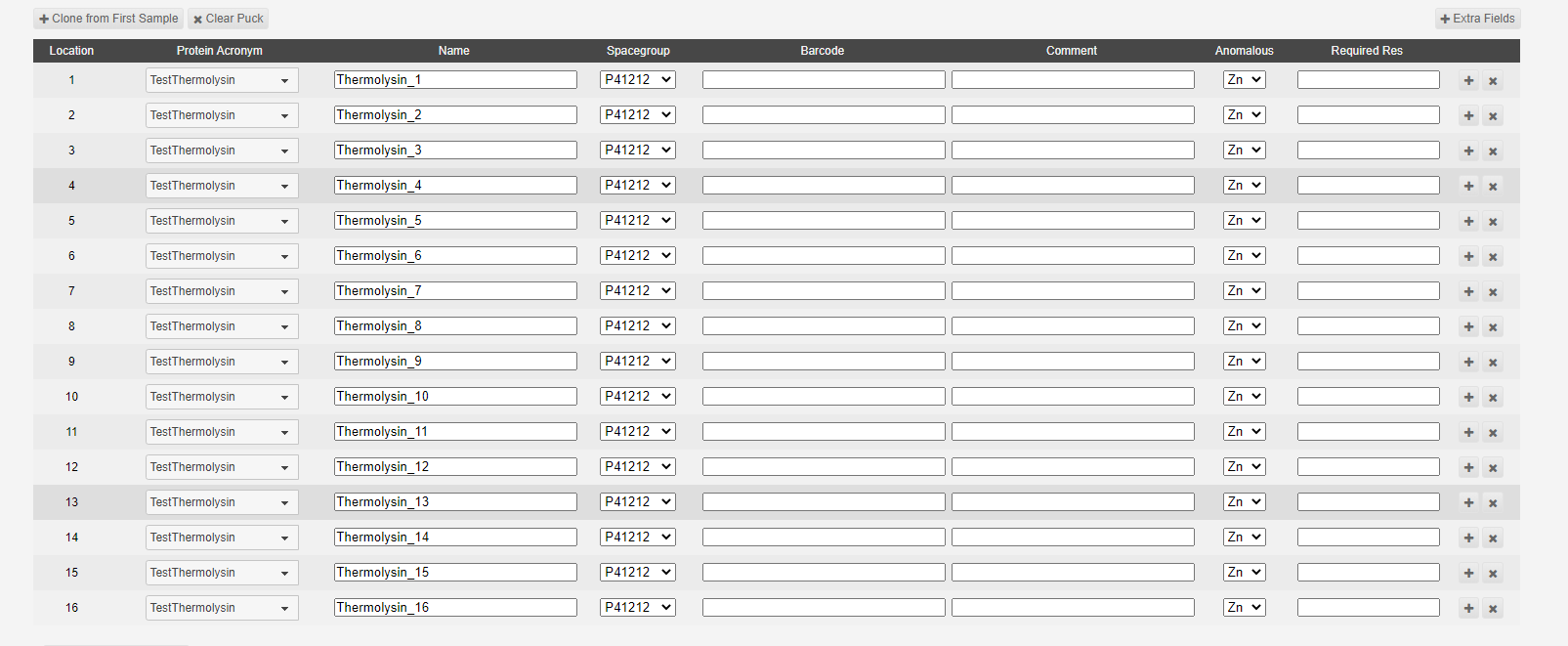 Lines can be deleted or altered to add different samples to a puck.
Automated Phasing Pipelines
To run automated phasing pipelines (Fast EP or Big EP) the anomalous scatterer must be supplied in the sample registration.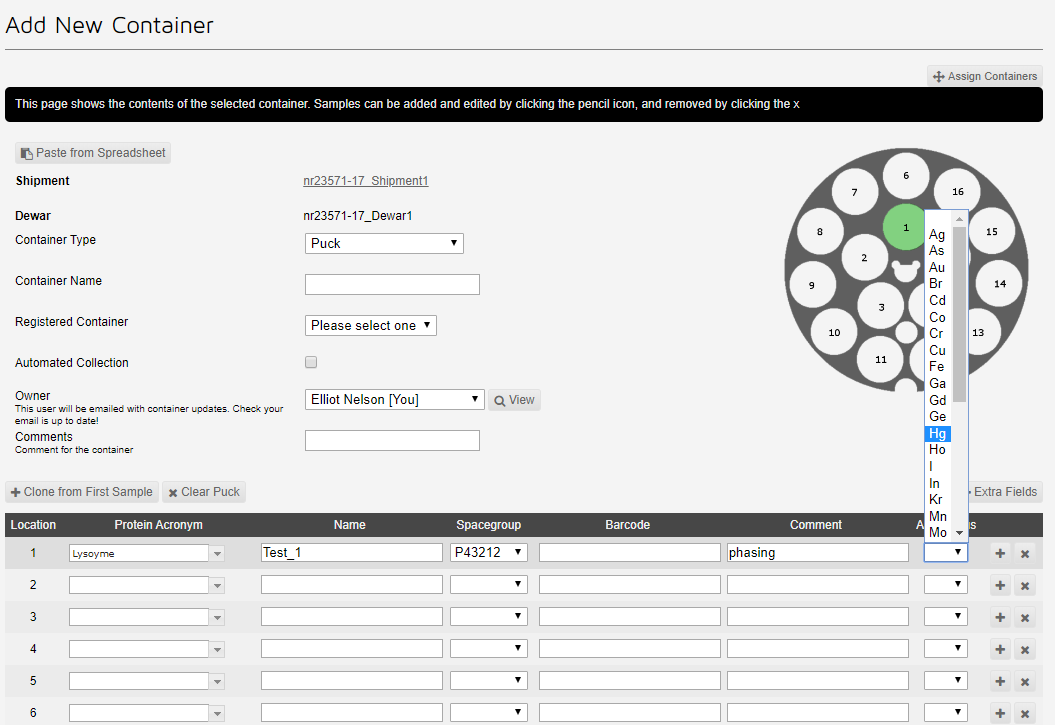 Finally to save your new puck click "Add Container" at the bottom of the page
Using the ISPyB Excel Spreadsheet
Although not recommended, ISPyB supports the old style Excel Spreadsheet. First fill in the spreadsheet as you would usually.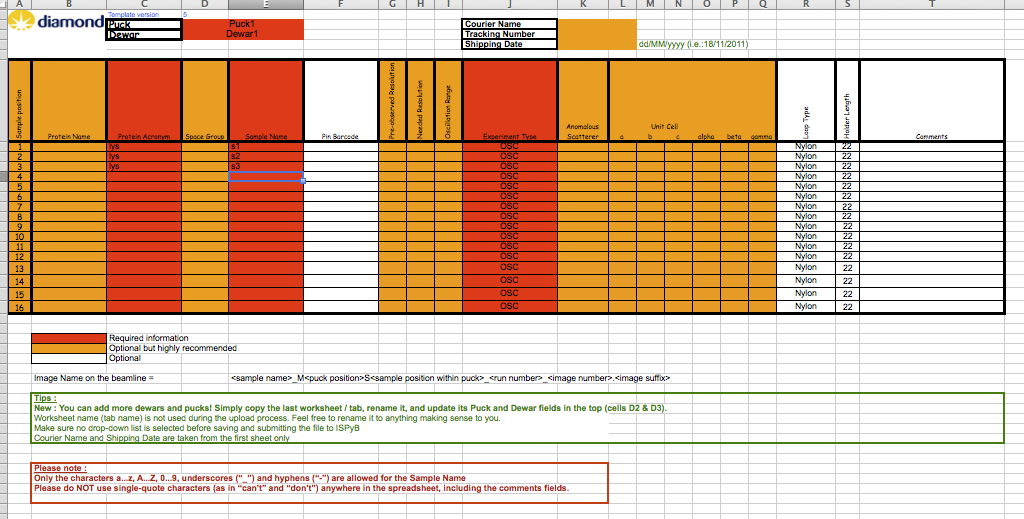 Now select the current spreadsheet using CTRL-A (CMD-A on Mac) to select the spreadsheet. Depending on your location in the sheet you may need to press this twice.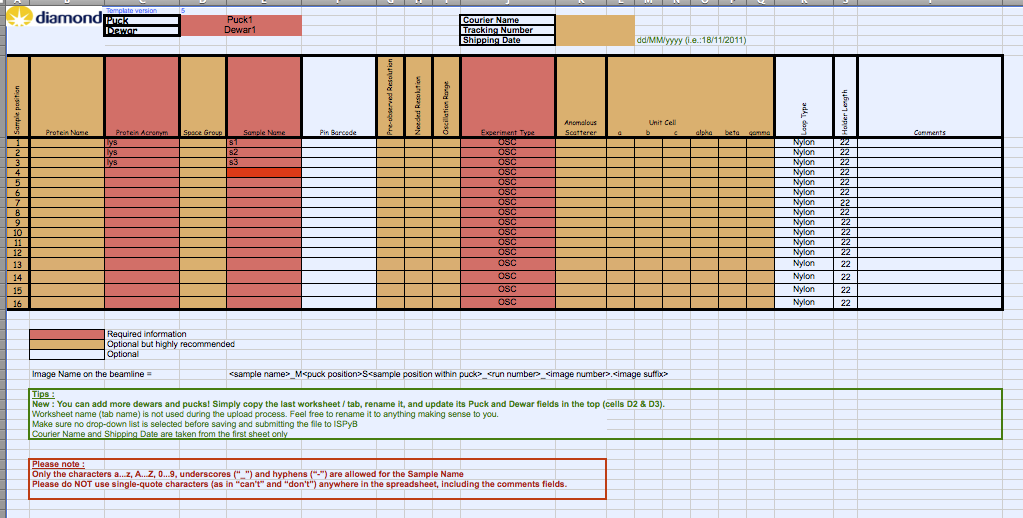 Now press CTRL-C (CMD-C on Mac) to copy the contents of the selection to the clipboard. Now go back to ISPyB2 and click the "Paste from Spreadsheet" button

This will show a popup. In this popup press CTRL-V (CMD-V on Mac) to paste the contents of the clipboard, then click "Insert"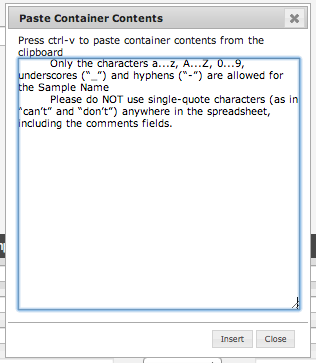 The copied samples will now be inserted into the current puck