Alongside Fast DP results, a radiation damage plot is generated. To access this, select Fast DP from the autoprocessing results, then select radiation damage on the right hand side.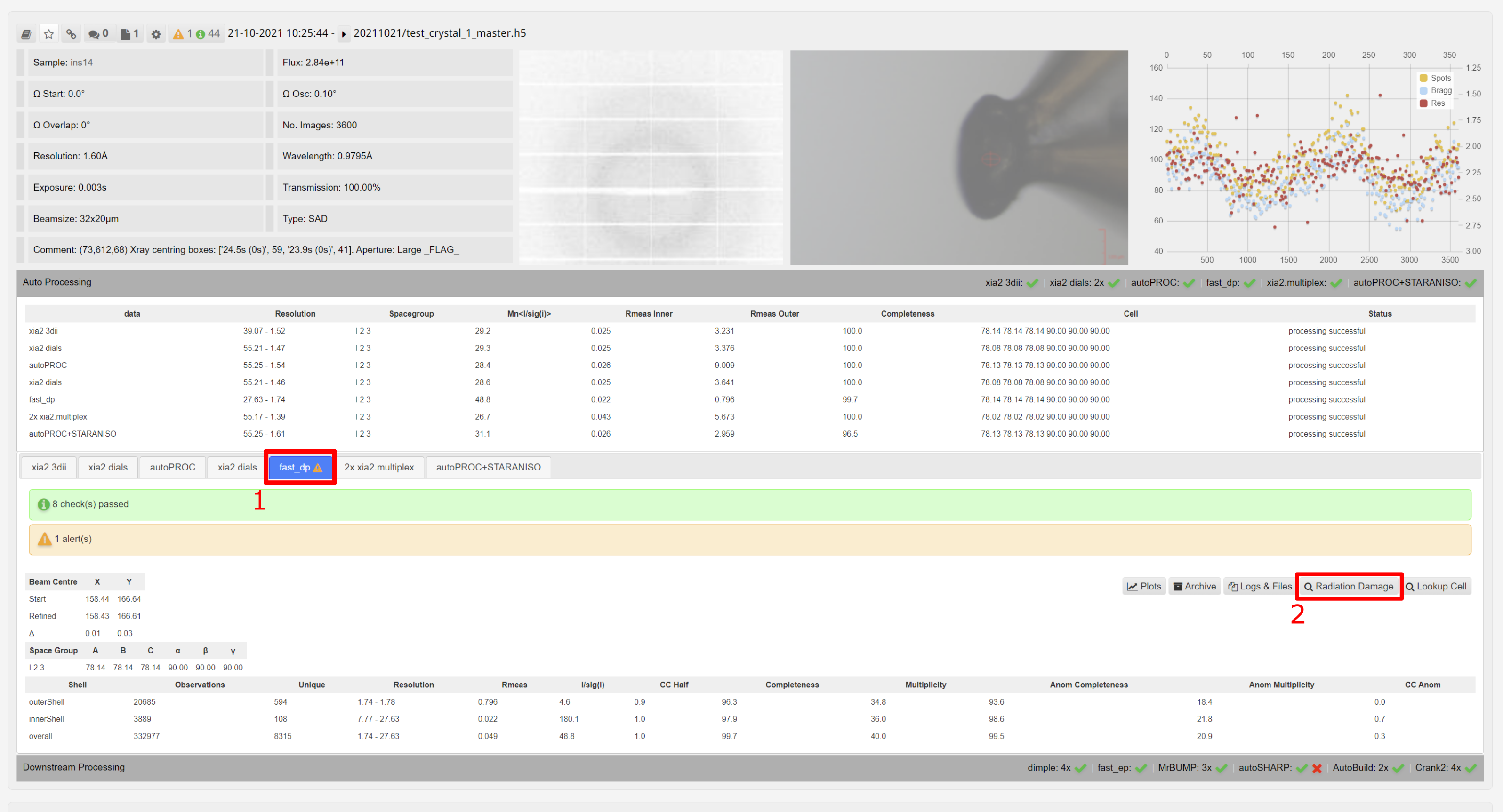 The plot produced is that discussed in Diederichs, Acta Cryst. (2006). D62, 96-101. Here is an example showing low radiation damage: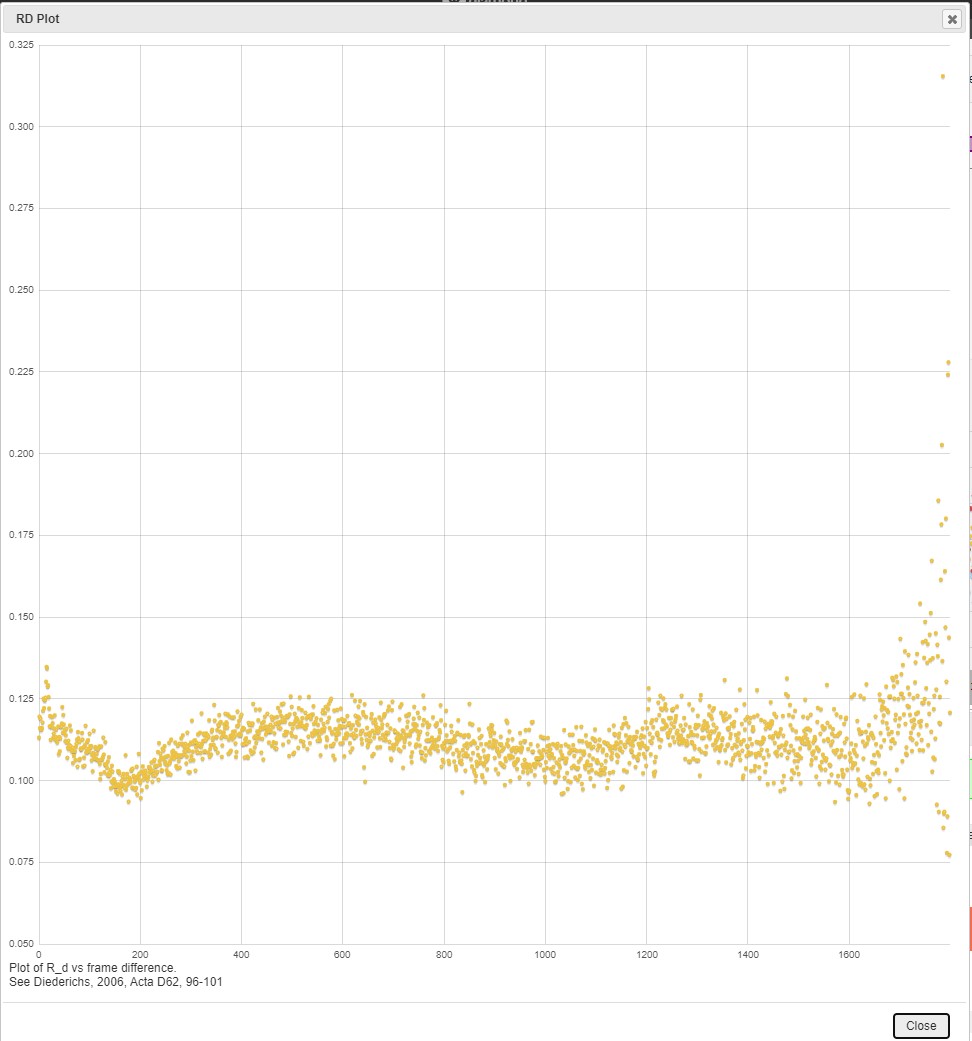 In this example, the increased slope of Rd versus frame number implies some radiation damage over the dataset: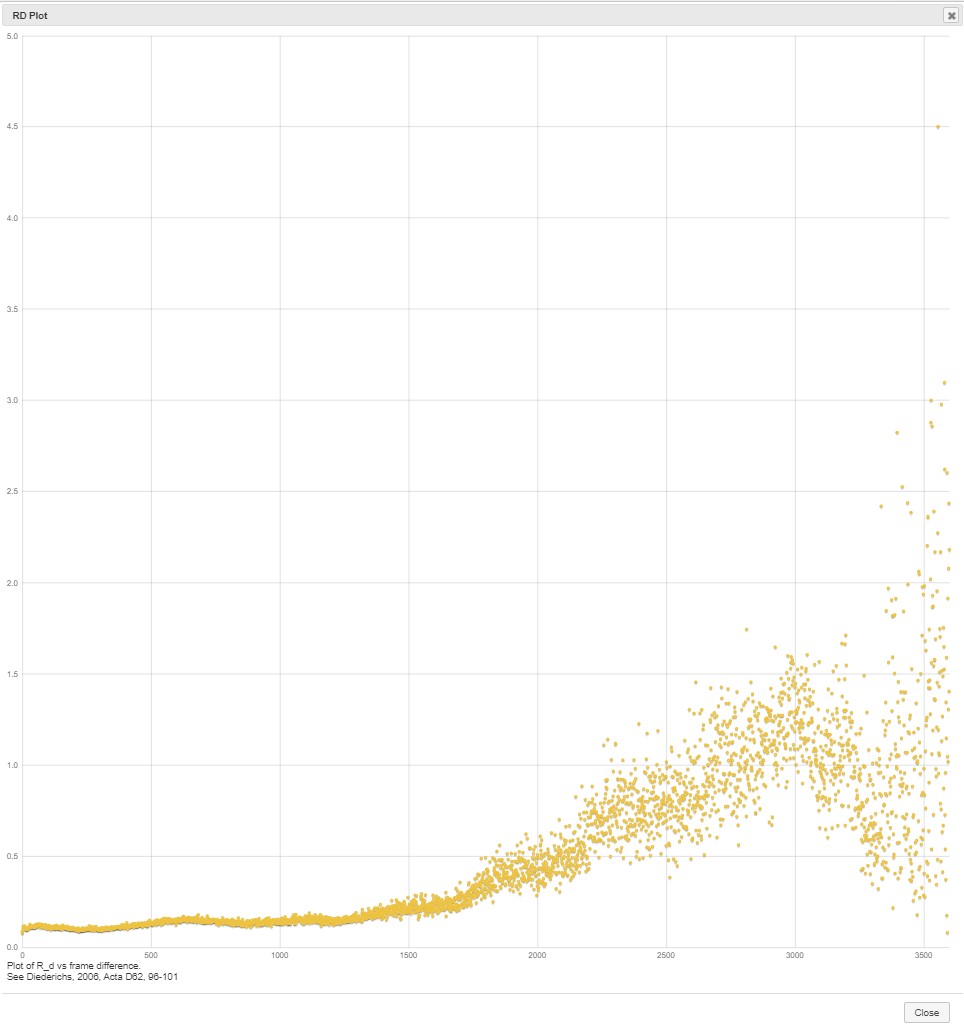 Note that this can sometimes be seen as a downward slope in the per image analysis plot.