Where applicable phenix.xtriage is run on autoprocessed results. This provides a series of checks (green) alert messages (yellow) and serious warnings (red) alongside the autoprocessing results: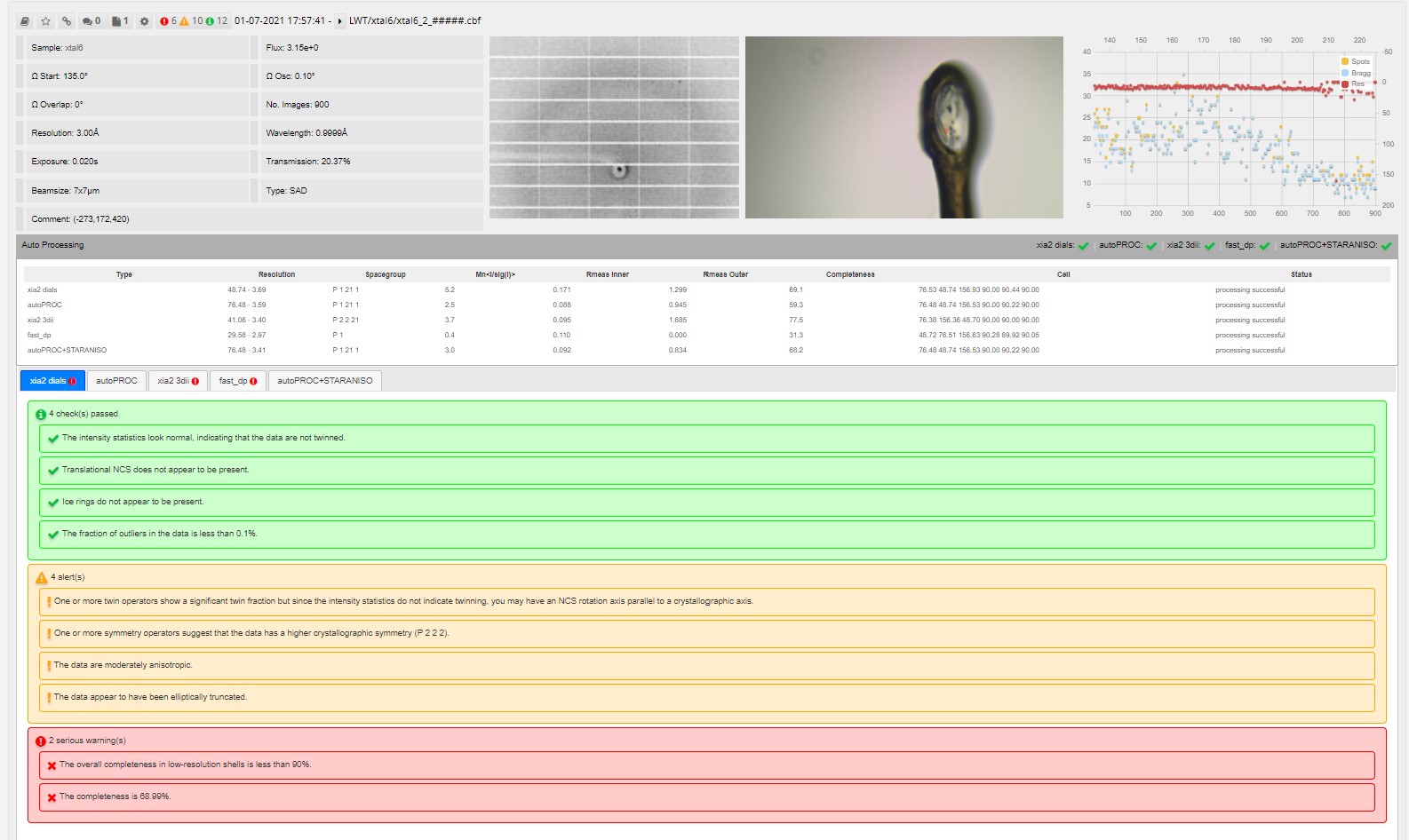 These can be used to determine possible issues with your data, which may be best fixed by altering your data collection parameters. It may also indicate the autoprocessing may not be appropriately parameterised for your data collection.
The xtraige log is availiable in the logs and file interface.
For more details see the guidance provided from Phenix: