View Snapshots of Crystals
You can view snapshots of the crystal taken using the optical camera. This is done by clicking on the image of the crystal/loop. These can be cycled through, and show the centered cross hairs and expected beam profile. A standard loop in a cryo-cooled experiment will look like this: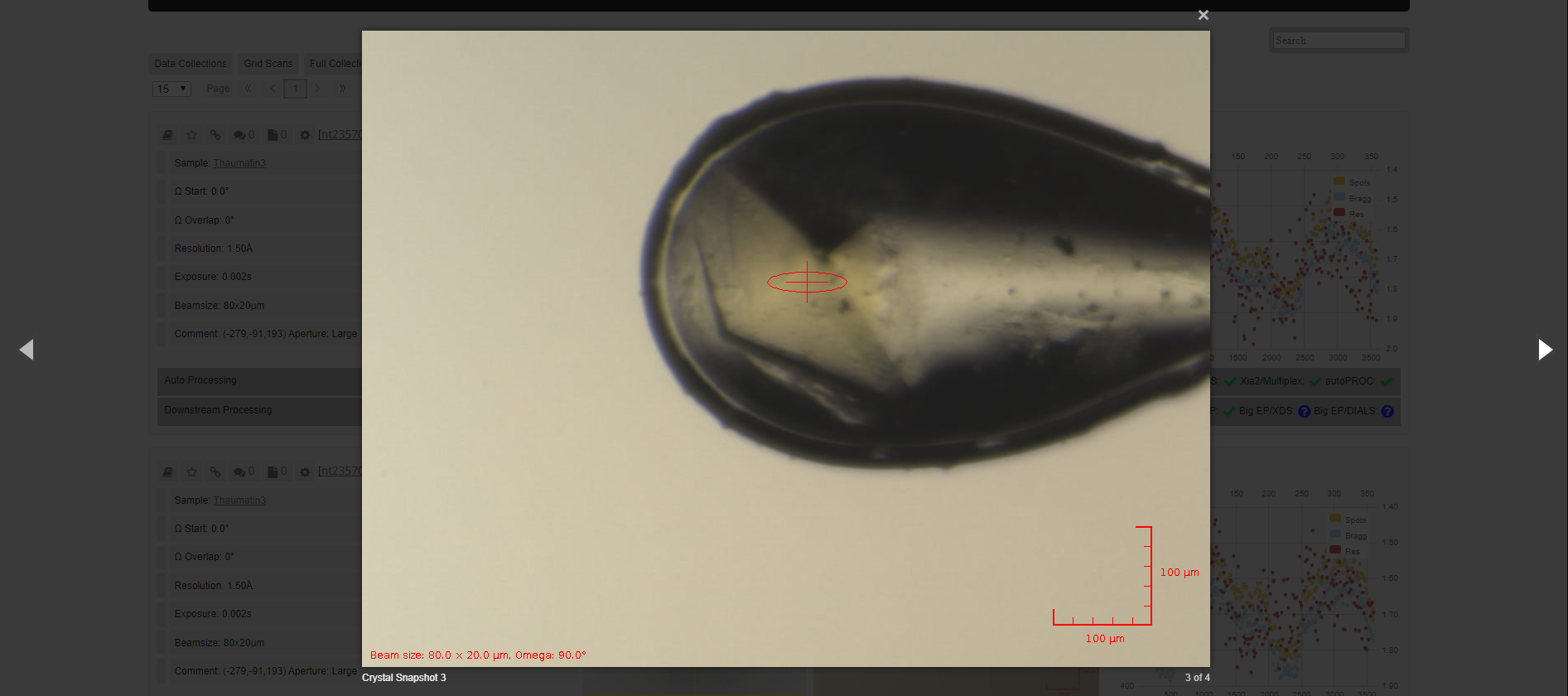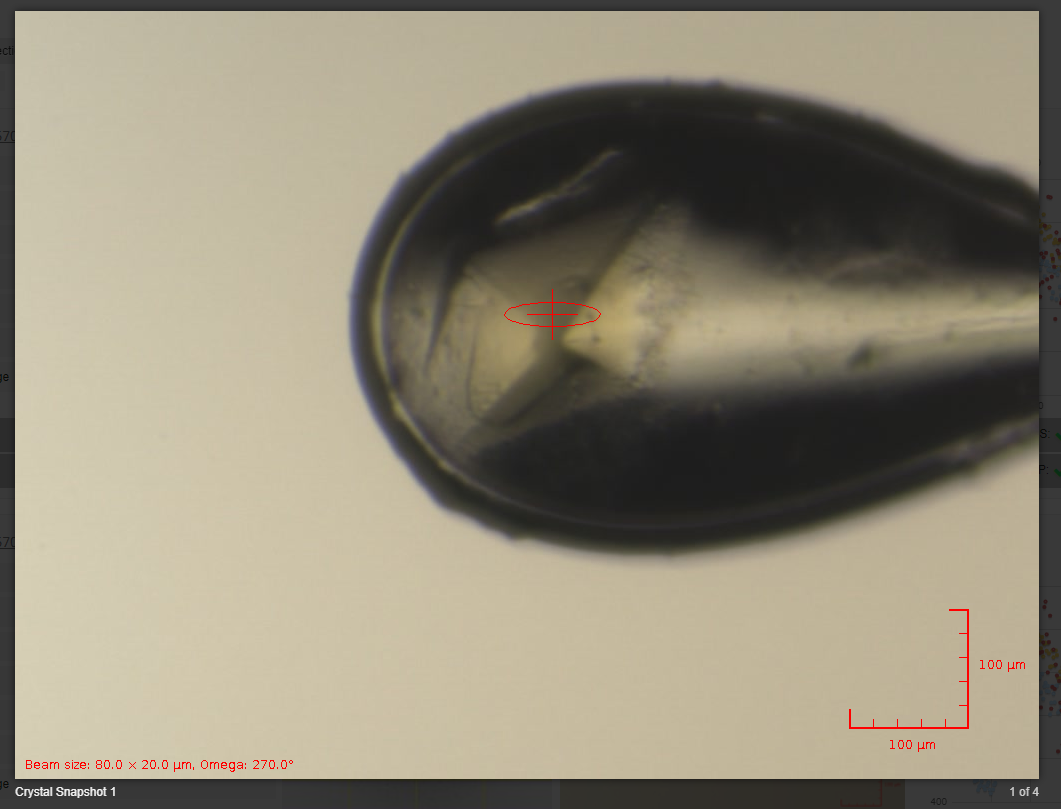 Sample actions
Actions such as sample washing and annealing also show images of the crystal

Robot sample load
Each sample load is given a summary, It details the sample, images of the sample environment and the loop.