There are a number of parameters required for data collection:
the sample (selected from a list)
the folder and file prefix
the start angle, oscillation angle (per image or total) and delta (the angular separation between images)
the number of images and the exposure time (per image or total)
the anticipated resolution
the energy or wavelength of the incident beam
the percentage transmission
the aperture required
the beamstop position required
Please discuss your experiment with your local contact to select appropriate parameters for your experiment if you are unsure.
These values can either be entered in the Data Collections Settings Panel or in the Data Collection Table. Both views will be updated as either one is edited. In the data collection table you can set up more than one experiment at a time and submit experiments individually or as a combined set of experiments.
Having entered parameters you can 'Run Scan' or, if an experiment is already in progress, 'Queue Scan' to run immediately after the current collection.
The Data Collection Panel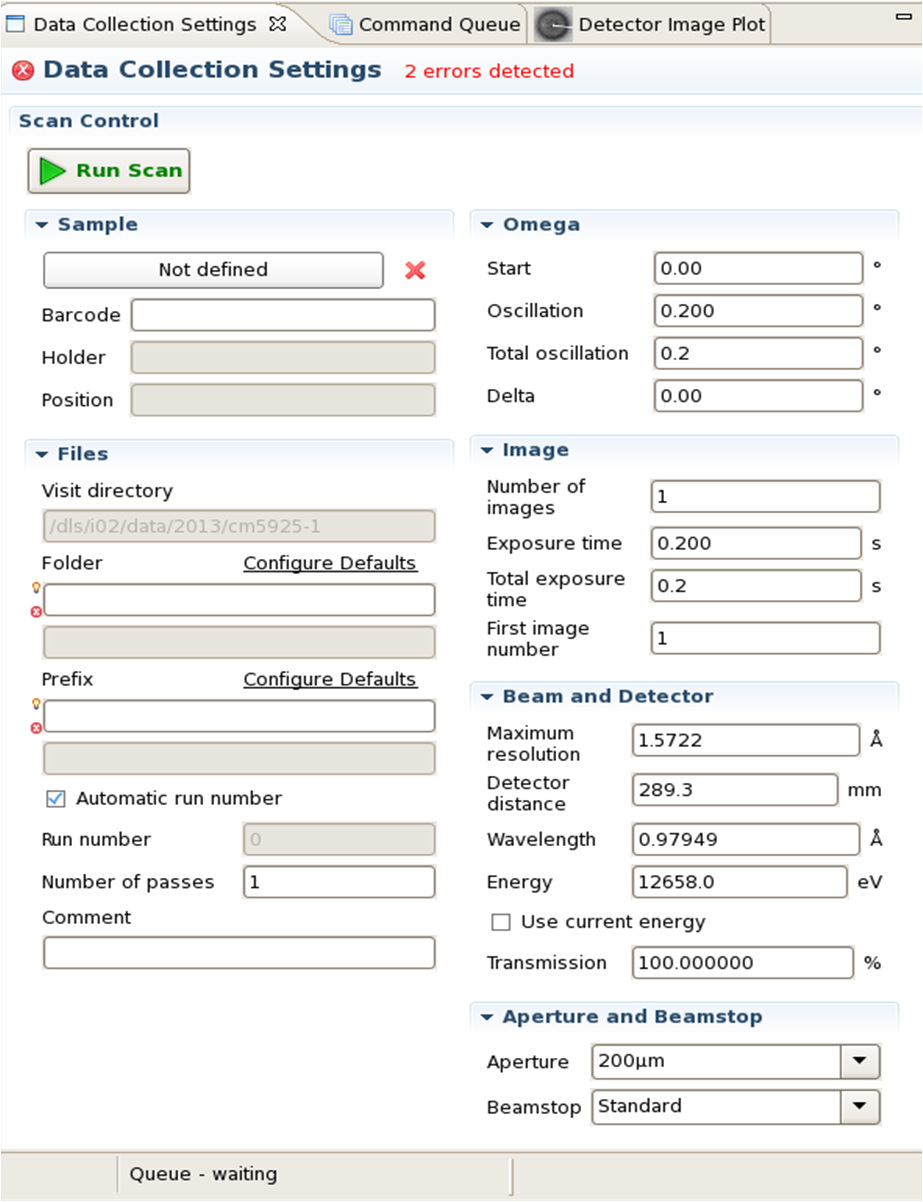 The Data Collection Table