The 'Command Queue' is the way in which your experiments are managed. You no longer need to wait for one experiment to finish before you queue the next experiment.
For example you could queue test shots on each of your 5 duplicate crystals and then pick the best for data collection.
The command queue can be paused, stopped and the order in which queued experiments take place can be changed (using tools in the blue box below). If you hold the baton and it seems like things are not working, please confirm that the queue is not stopped or paused.
Please ask you local contact about the implications of the command queue on the way you might work.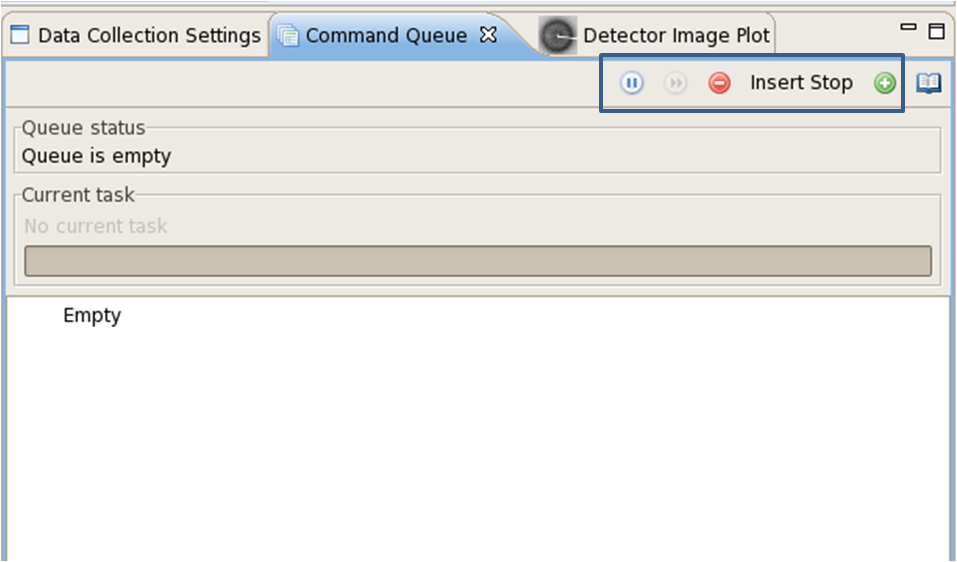 At the bottom of the RCP client there is a useful status display bar which indicates the status of the queue including whether it is running, paused or waiting. Additionally, there is information about whether a script is running and on the far right of the bar there is sometimes a moving bar icon to indicate that the beamline is busy.