Transfer Dewar to Another Beamline
To transfer your dewar to another beamline, please log into ISPyB and select the "Shipments" page from the proposal menu.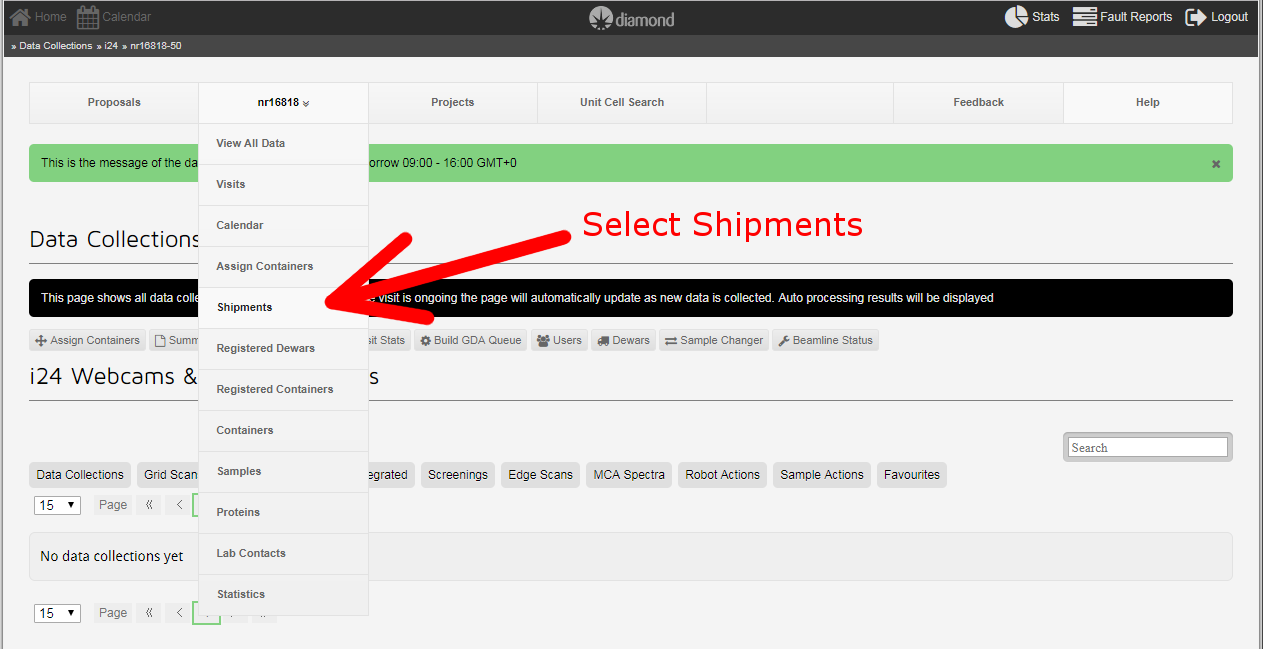 Click on the shipment that contains the dewar you want transfer to another beamline. Next you click the small "double-arrow" symbol in the last column of the information for the dewar that you want to transfer.
You will be directed to a webpage with the title" Request Internal Dewar Transfer". Please fill out the contact details, the details of the last and the next visit and click "Request Dewar Transfer" at the bottom of the page: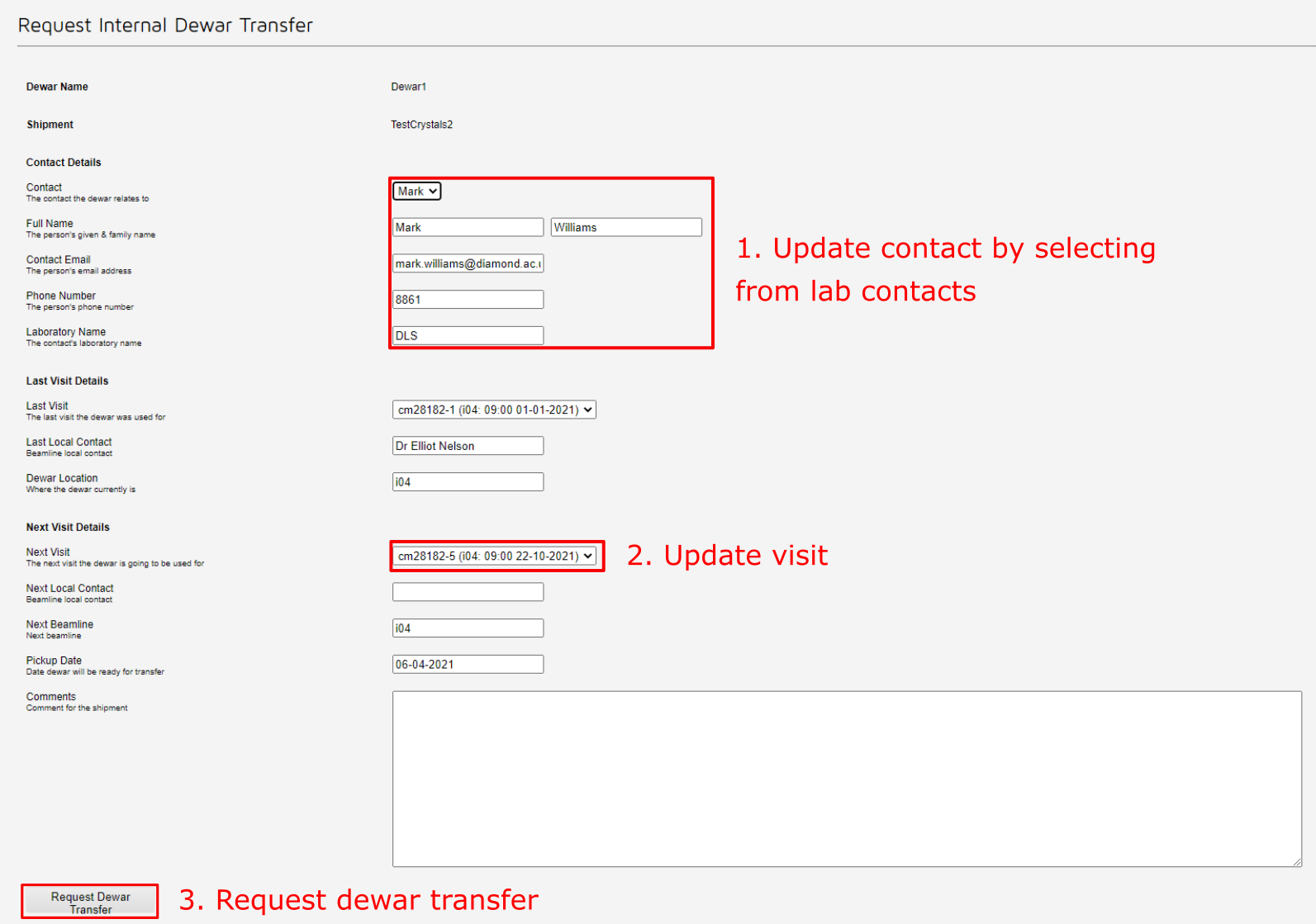 The dewar will then be dispatched to the desired beamline at Diamond Light Source.