To ship your dewar home, please log into ISPyB and select the "Shipments" page from the proposal menu.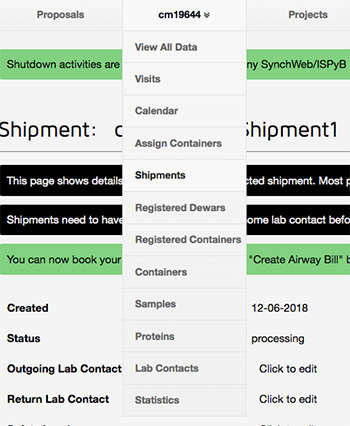 Click on the dewar you want to dispatch back home. This opens a new webpage titled "Shipment", on which you have to click the small house symbol in the last column listed under "Shipment Contents":

You will be redirected to a webpage with the title "Request Dewar Dispatch". Please fill out the visit and the contact details. The requested "Courier Name" under "Courier Details" is DHL. Then click "Request Dewar Dispatch" at the bottom of the page.