Why register your dewar?
From April 2019, only registered dewars can be added to a shipment in SynchWeb.
To simplify dewar identification when requesting return of your dewar from Diamond.
Only dewars with Diamond IDs will be eligible for free transport via Diamond's shipping agent.
To allow us to track any problems with a particular dewar.
Affix the label on your dewar

Register your dewars in ISPyB

Make a note of your dewar label ID!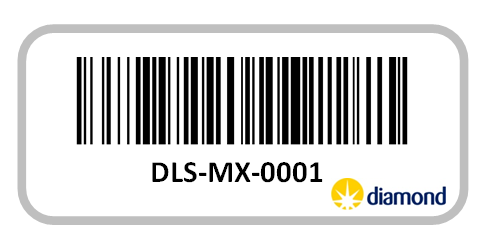 How to register your dewar(s)
Diamond staff will affix labels with unique IDs to your dry shipping dewars or you can pick-up labels from the beamlines or staff. Please distribute to your BAG members.
Affix the label on your dewar where shown below if not already attached. The labels are lN2 resistant. Please try to avoid any air bubbles while affixing the label.

Contact mx-usersupport@diamond.ac.uk if the dewar is not registered, or associated with your proposal
How to migrate dewars to the current proposal
Dewars have to be associated with your current proposal for them to listed in the Shipments interface. When your proposal number changes (i.e. when a block allocation group goes onto a new 2 year proposal), this should be automatically updated. If dewars need to be associated to another new proposal (I.e. a rapid access proposal) please get in touch with mx-usersupport@diamond.ac.uk.
Need more labels?
If you need more labels if you have bought more dewars or labels have become damaged, or have not received any, please email your request to mx-usersupport@diamond.ac.uk