It is highly recommended that you access and backup all your data as soon as possible after your visit to Diamond. However, there are occasions when this is not possible and Diamond do continue to make your raw data available to you. With the large volumes of data collected at Diamond each day, data is only guaranteed to be stored on disk for 30 days after your experiment. Older data are stored on tape.
While still on disk, large sets (20GB or more) are more easily transferred using the globus service.
Data no longer accessible directly from the data directories on the beamline can be retrieved from the Diamond archive, Topcat (https://icat.diamond.ac.uk).
If you were not an investigator on the original session or the proposal when the data were collected, the Principal Investigator or Alternate Contact can now add you in UAS to the session for you to be able to access the data.
In extreme circumstances, if you have problems with using this archive please contact Diamond IT support (itsupport@diamond.ac.uk), who may be able, with the permission of the PBS, to re-enable access to the data on the beamline. Please note we do not guarentee to keep data older than six months on these disks - if the data has been removed this option is not available.
Downloading Data from Topcat
Log in: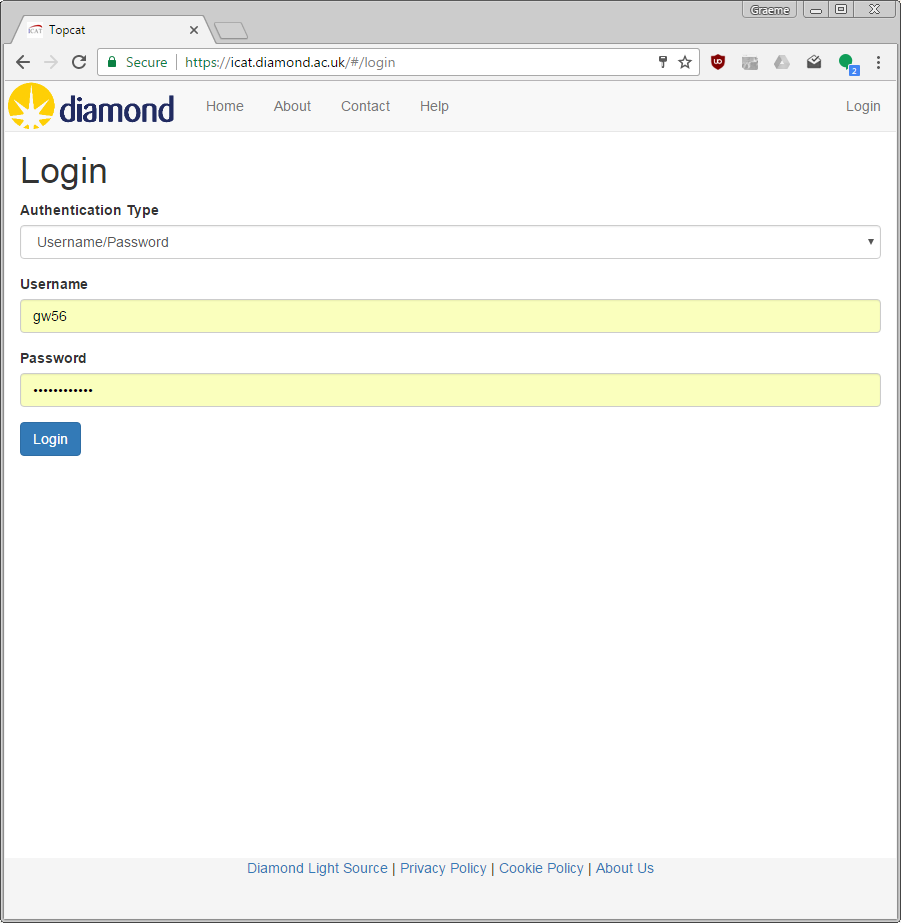 Search for the visit and select: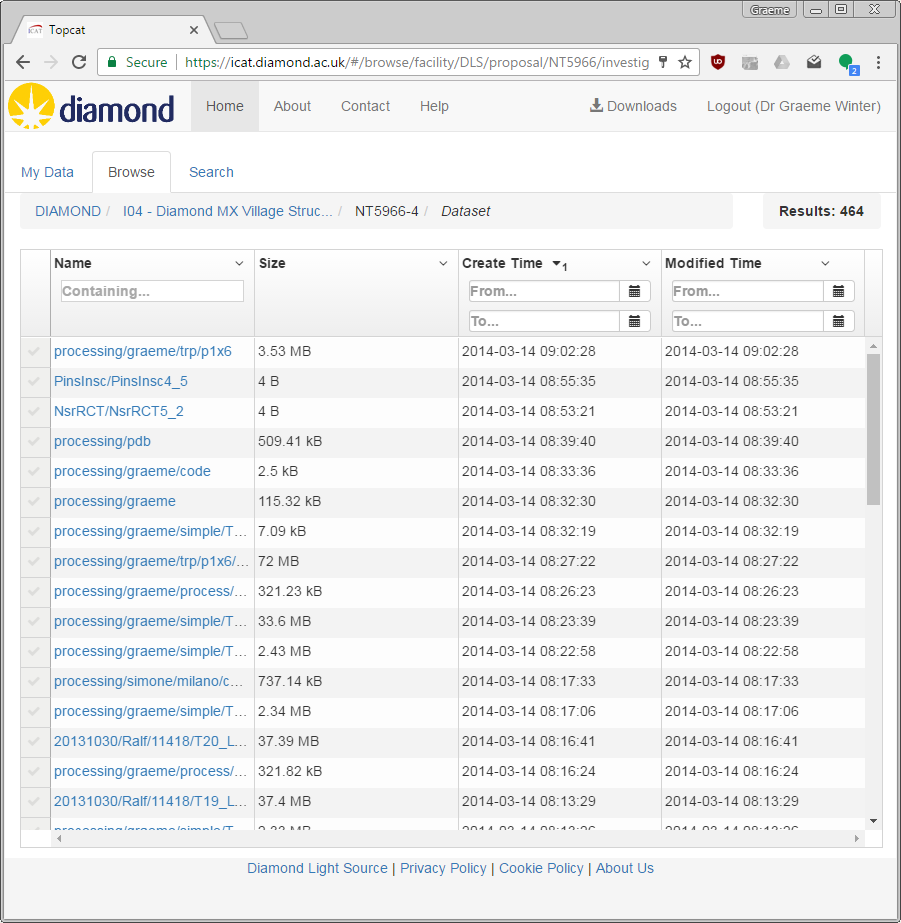 Often useful to find the folder you are looking for in ISPyB e.g.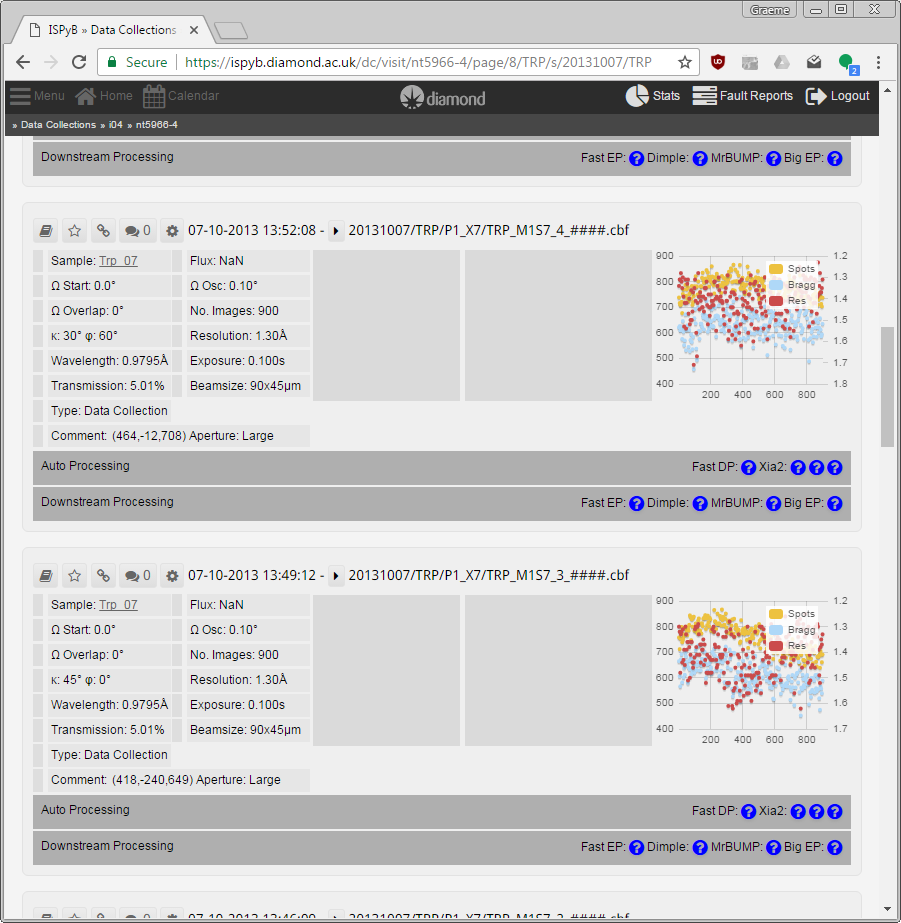 Search for the folder name – this will give an indication of how much data was in there…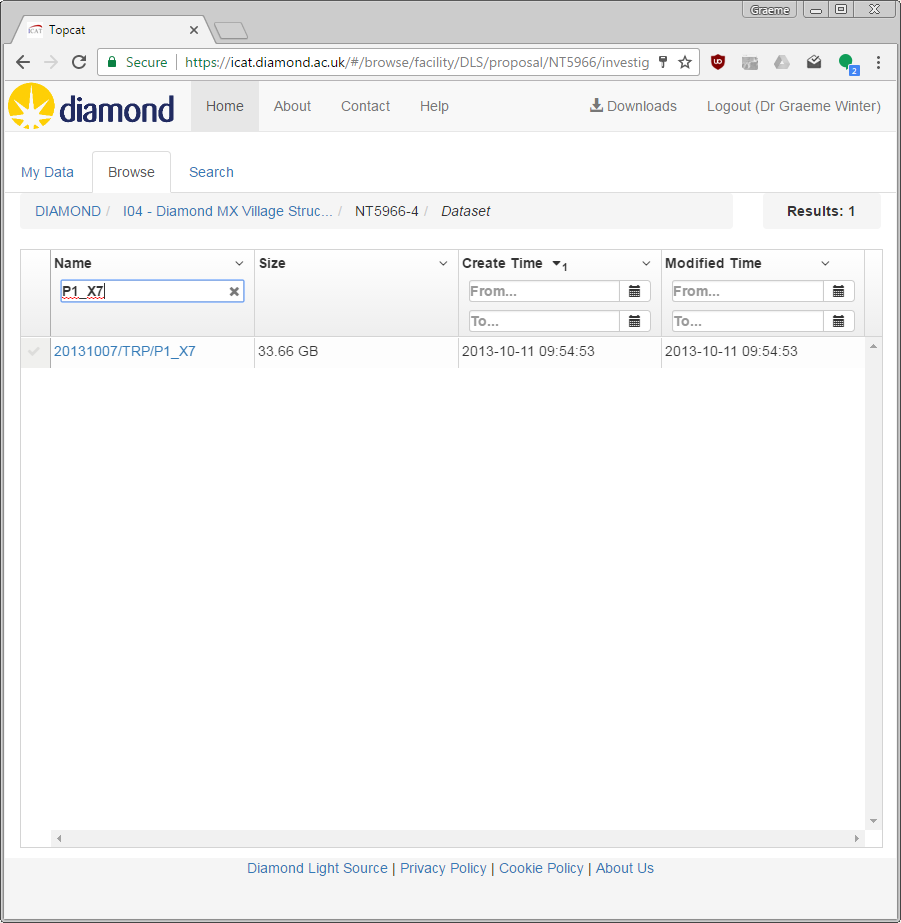 Select this folder; add to cart; download: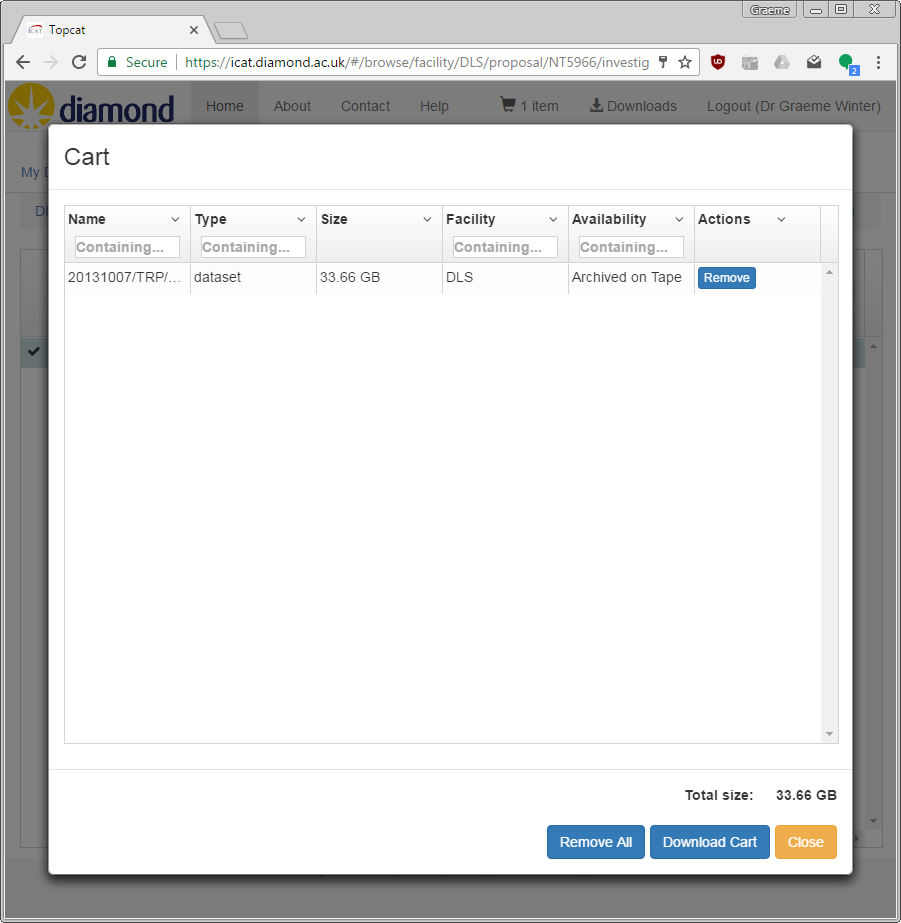 … then wait!