Accessing data via Windows
Data access from Windows Explorer
It is possible to access data collected and processed at Diamond via Windows Explorer from a PC running Windows.
Note: Click on the images to view full size
1) Open Windows Explorer and enter in the address line: \\data.diamond.ac.uk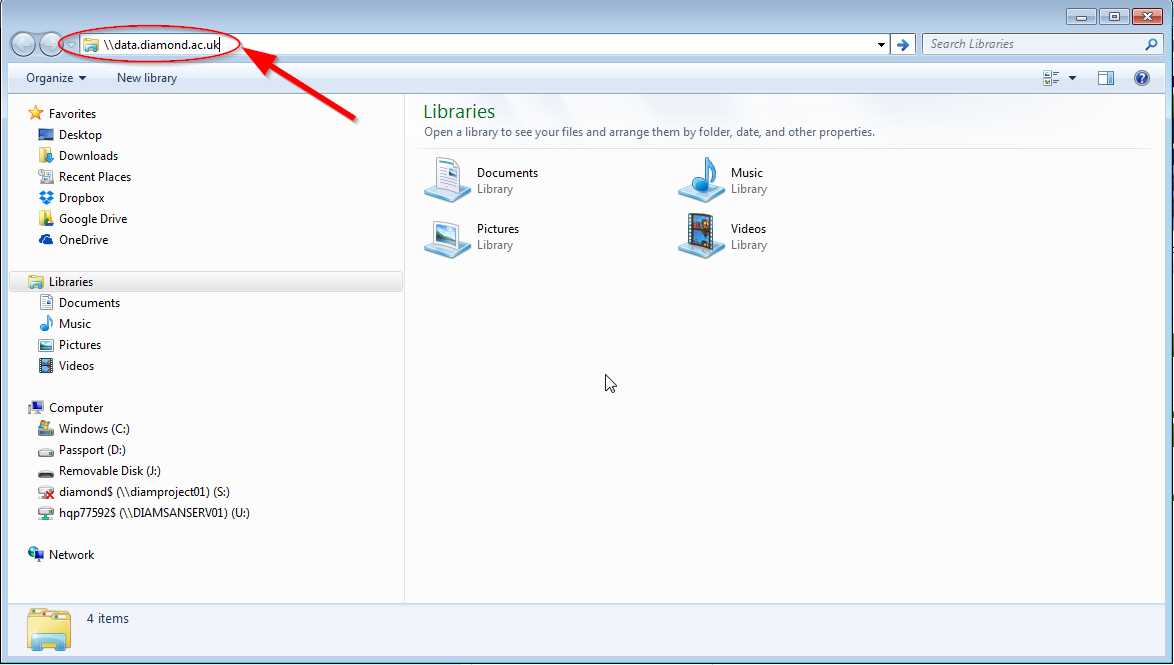 2) Enter your Fedid and password
3) Navigate through the beamlines and visits. You will have access only to your visits.