Brice Sarpi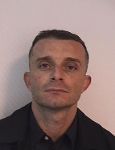 Brice Sarpi is a Beamline Scientist on I06.
Email: brice.sarpi@diamond.ac.uk

Tel: +44 (0) 1235 394148
Latest Diamond Publications
Current Research Interests
Brice joined I06 in 2021 as new Beamline Scientist specialised in PEEM/LEEM. Since then he is developing the new LaserPEEM/LEEM facility on I06 and contributing to the maintenance and operation of the AC-PEEM. His research interest is centred on exploring the structural and magnetic properties of 2D materials.
After his PhD in Physics and Materials Science exploring ultra-thin functional oxides with Scanning Tunnelling Microscopy (STM), Brice worked for two years as postdoc on HERMES beamline at Synchrotron SOLEIL. He actively took part in the beamline activities, providing user support in XPEEM and Scanning Transmission X-ray Microscopy (STXM), and developed his own research project focused on artificial multiferroics. Brice then had a 2-year position as temporary scientist at MAXPEEM beamline (MAXIV Laboratory, Sweden) where he could develop his expertise working with a state-of-the-art AC-PEEM. In parallel with the user support, he took charge of commissioning the polarization capabilities of the beamline's Elliptically Polarised Undulator (EPU58) and demonstrated the first XMCD-PEEM at MAXPEEM, extending the beamline's user community to the field of magnetic material research.