Synchrotron Services for Industrial Scientists
Welcome to the Industrial Liaison Office. We are a group of specialist scientists with a diverse range of expertise, all dedicated to supporting scientists and researchers from a variety of industries access the facilities here at Diamond. The team has an assorted range of backgrounds and each member is a specialist in a different technique. We are therefore able to provide a multi-disciplinary approach to solving research and development problems.
To find out more about how we can help with your project, the technique you are interested in, the industry sector you are from, or simply find out more about the service we can offer, click on one of the buttons below.
If you would like to discuss your requirements with us, please use the contact details on this page to get in touch.
The Problem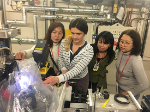 For many years, the skin care industry has been challenged with providing sun protection for its users whilst being environmentally friendly and both easy and safe to use.

Many existing products on the market use nanoparticles containing zinc oxide and titanium dioxide. These have been known to provide a transparent coating when used in formulations spread onto the skin's surface. This transparency provides an aesthetically pleasing result, not achievable with larger-particle formulations. However, the potential for solid nanoparticles to penetrate and to diffuse into the body raises a considerable health and safety issue. There has therefore been a drive for research in this area, to develop alternative solutions.
Read more...
The Problem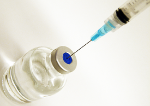 The ability to modulate drug delivery at therapeutically effective doses over a sustained period of time, in vivo, is very challenging. In the case of poorly water-soluble drugs this requires a carefully designed matrix to manage and maintain their controlled release.
Lipid cubic phase carriers offer an effective way to transport both small molecules and larger proteins through oral and parenteral routes (those outside of the digestive tract), as well as local delivery via subcutaneous and intramuscular routes. Complex interactions between the drug and the lipid matrix govern the release profile; for hydrophilic drugs, release can be very fast. The carriers can also be compromised by naturally occurring lipolytic enzymes which act to break down the lipid microstructure.
Read more...
The Problem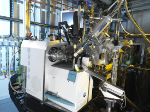 T-cell receptors (TCRs) are protein complexes found on the surface
of human T-cells responsible for recognising a large variety of
antigen peptides. When a TCR binds to a specific antigen it triggers
an immune response that is part of the adaptive immune system
and prevents the growth of pathogens.

There is great interest in using this natural defence system for
cancer immunotherapy by producing modified TCRs that bind
cancer antigens and activate an immune response against
tumours.
Read more...