Registering a protein sample in ISPyB is required to allocate samples to a container.
To do this select the proteins section from the proposal menu, once your proposal is selected.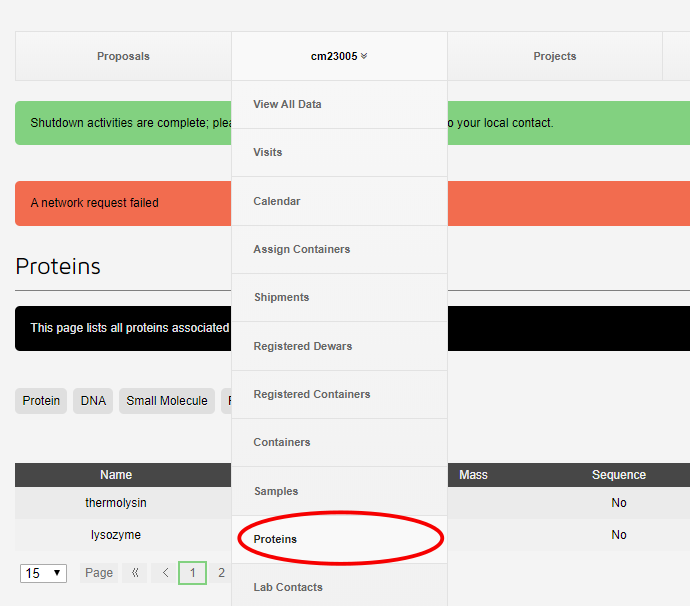 The protein page lists existing proteins. These can be searched by protein name, if using an existing protien make sure the details of the protein are correct for your exact sample.
To add a protein click the indicated + Add Protein box.
This brings up a page summarising the protein: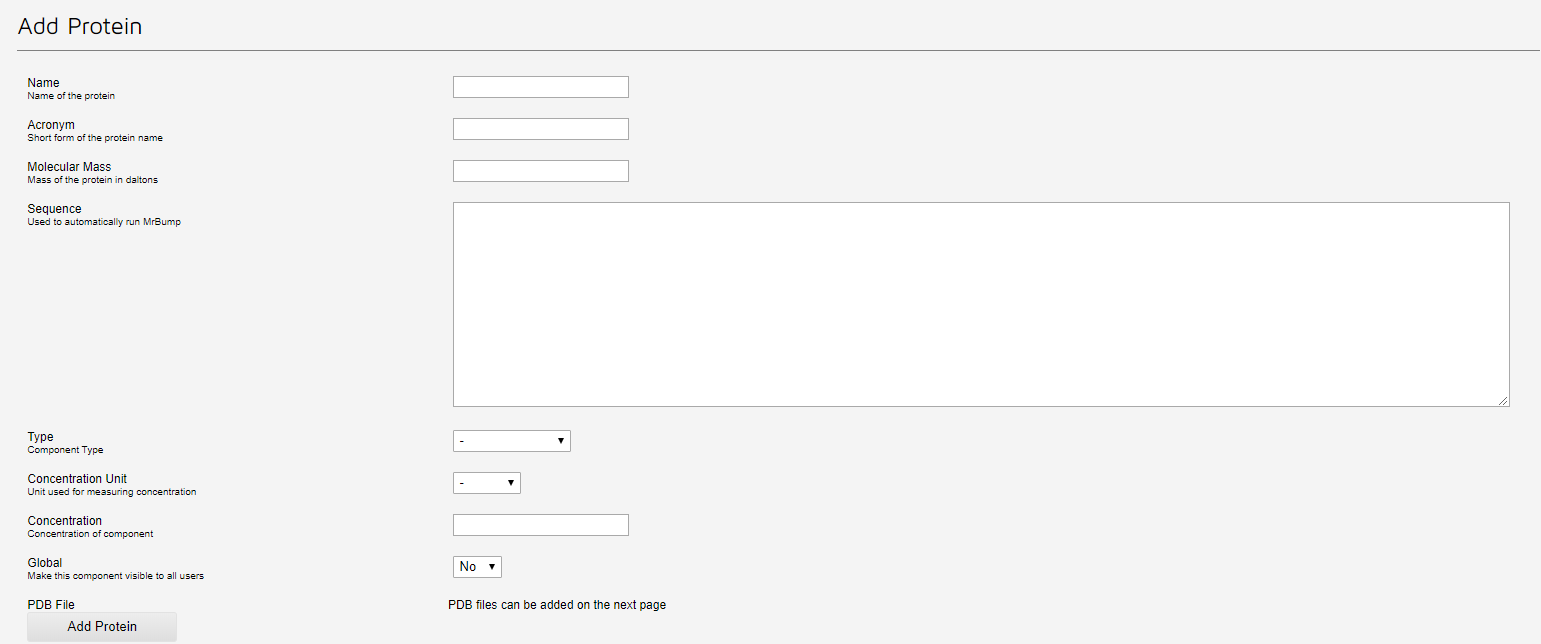 Supplying the sequence will allow automated molecular repalcement (MrBump) to be run. Supplying a PDB file will allow automated refinement (DIMPLE) to be run. The result of these can be obtained after data collection on ISPyB as part of the automatic software pipelines.
Sample specific conditions such as anomalous scatterers can be defined within sample registration.