Micro-imaging

-
Biology: A polarisation analyser discovered in the eyes of orchid bees
See http://www.paneuropeannetworkspublications.com/ST19/#48 for details.


Materials science: Using tomography to help develop better concrete
Hydrated cement with 10% calcium hydroxide, studied to provide insight into dependence of mechanical properties on particle morphologies (slices through X-ray microtomogram).
A Jupe, AJ Bodey & D O'Hare.
Paleontology: Imaging fossilised plankton to understand prehistoric climate change
E Read, AJ Bodey & S Redfern.
Biology: Compound eye of an orchid bee, imaged to understand navigation in complex environments
G Taylor, E Baird & AJ Bodey.
Biology: Structure and function of the cochlea
C Richter, C Rau, AJ Bodey, et al.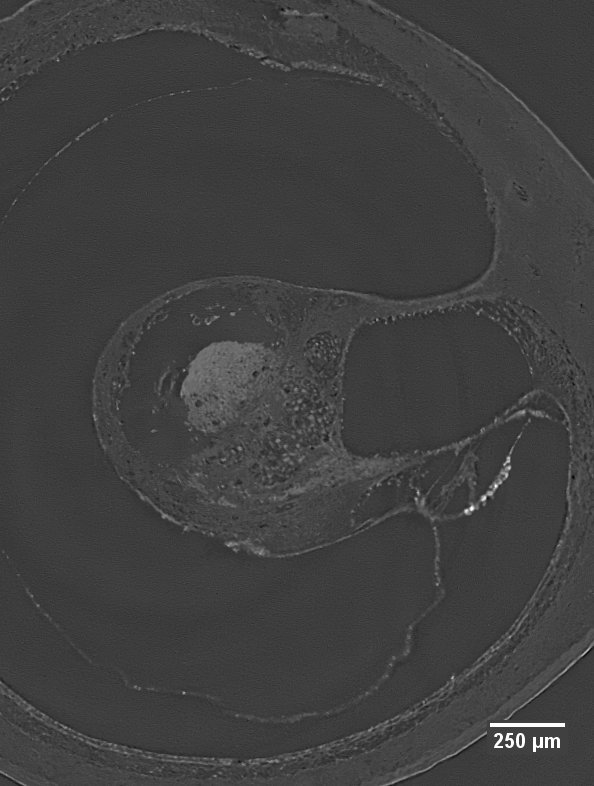 Materials science: Understanding failure in lithium batteries caused by electrochemical deposition
Taken from D Eastwood, et al, 10.1039/c4cc03187c.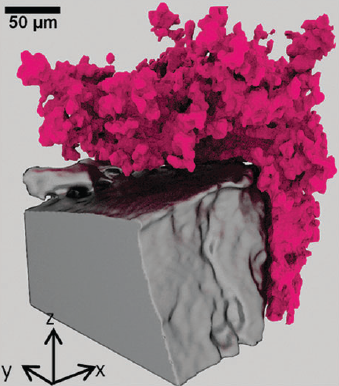 Geology: Understanding the permeability of carbonate rock
N Lopes Archilha, C Hollis, et al.
Biomedical science: Silica-gelatin hybrid cell scaffold for tissue engineering
M Nelson, et al.
Paleontology: 20 million year old fossilised sea creatures
O Branson, et al.

Nano-imaging

-

+
Biomaterials science: Investigating the use of coir for novel applications
(with Zernike phase contrast)