Diamond Light Source
Diamond Light Source is the UK's national synchrotron science facility, located at the Harwell Science and Innovation Campus in Oxfordshire.
Situation in Ukraine
Following the heart-breaking evolution of the situation in Ukraine, Diamond wants to express support to everyone who has been affected by these tragic events, especially those from our community.
With immediate effect, Diamond has taken the decision to suspend its work with Russian and Belarusian affiliated institutions, including suspending access for users from those institutions, until further notice.
Science has always been about bringing people together beyond all boundaries, promoting scientific excellence and peace. We stand with all those who seek peace amid this crisis and beyond.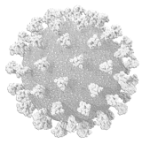 Latest on SARS-CoV-2 research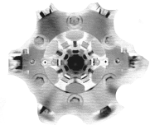 Latest Update on the Diamond-II upgrade programme
Quick Links
Harwell Campus